Act II Playhouse Creates a Crazy Christmas Comedy Confection
Watching the cast of Act II Playhouse's seasonal review "Making Spirits Bright" is something like watching a team of professional acrobats. The quintet of performers seamlessly toss cues, lines, and songs to each other, creating a fast-paced holiday-themed evening of broad comedy, sharp satire and even a bit of sentimentality.
At the troupe's invitation, I drop into a recent afternoon rehearsal.
After being greeted at the door by Director of Communications Bill D'Agostino, I find my way to a seat. Four actors - Howie Brown, Tony Braithwaite, Will Dennis and Anne Wechsler - are onstage, singing at the top of their lungs: "So long! Farewell! Auf Widersehen, Goodbye!" from The Sound of Music. Once the others had departed, Braithwaite is left alone to stretch out on a bench. He nestles in, puts his thumb in his mouth and sings: "The sun... has gone... to bed and so must I."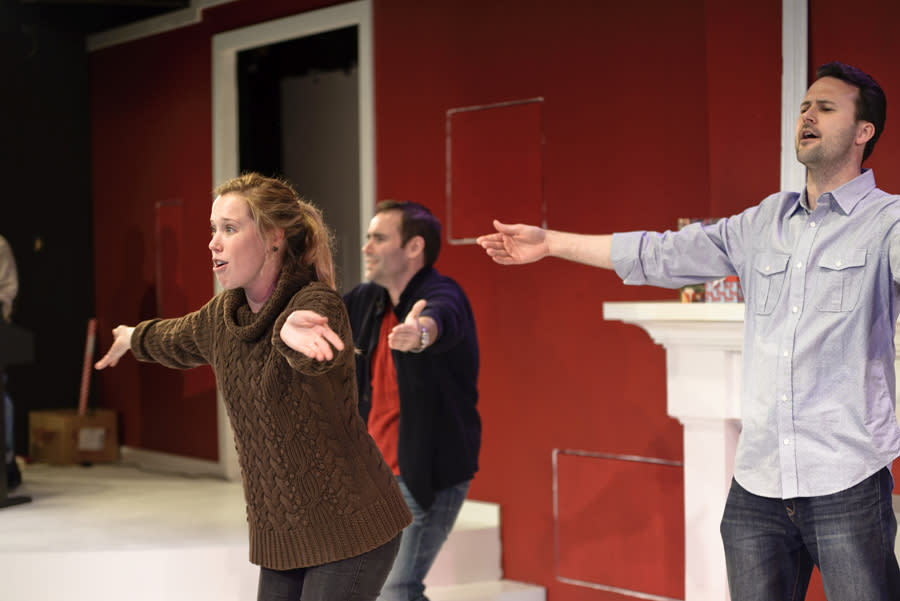 I try to stifle a giggle, but the sight of Braithwaite as a scratchy-bearded Gretl, makes it impossible. I'm not alone, though. Several of the crew join me in a chuckle.
Satisfied with the giddy result, director Mary Carpenter asks to run the show's opening. The actors scurry backstage, and attention shifts to musical director Sonny Leo.
From behind his piano, he begins a cheery riff that leads him into singing a song. Through a bit of stage magic, he walks away from the keyboard and takes center stage, at which time his feet come alive in an intricate tap dance. As the music swells, he gives it his all, channeling the likes of Gene Kelly with his footwork. After a graceful bow, Leo "trips" on his way back to the piano, and director Carpenter bursts into laugher.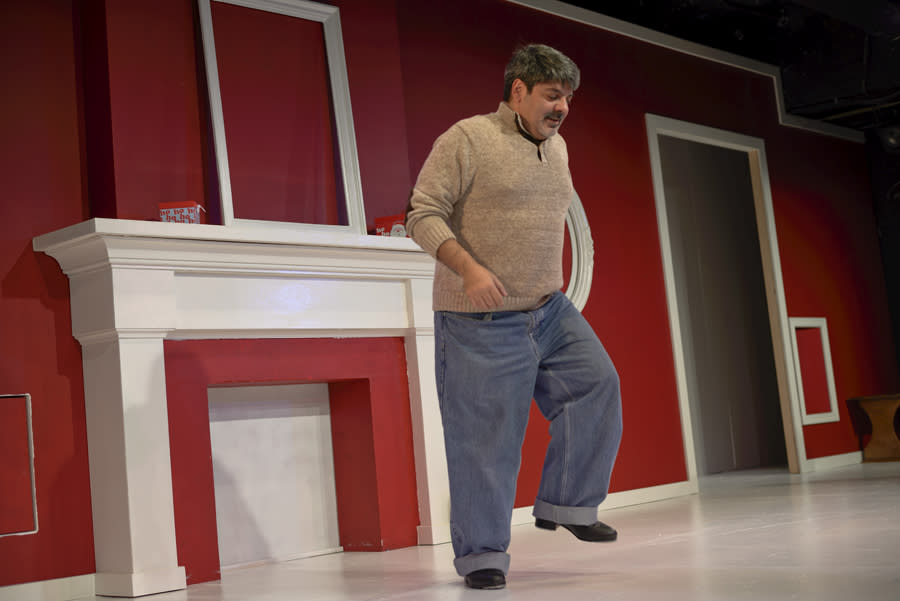 "Yes," she assesses, evaluating the performance. "And yes!" nodding to approve the impromptu physical comedy.
These touches - born of the moment - are a huge part of the process of putting the show together. 2014's "Making Spirits Bright" is the third go-round for the company, preceded by "Laughing All the Way" (2013) and "Oh, What Fun" (2012). If the company stages yet another version for next year, they will need to source another Christmas Carol for a title.
The rehearsal moves onto a medley of Yuletide music. But there's no "Frosty the Snowman" or "Holly Jolly Christmas" here; no, this string of songs comprises what Tony Braithwaite identifies as "...the worst holiday songs ever. Elaborating, he says that despite skepticism to the contrary, all these unlikely tunes were indeed published and were not made up by the cast.
Selections range from the familiar ("I Want a Hippopotamus for Christmas") to the truly bizarre ("Christmas Unicorn," in which Will Dennis emerges on all fours as the titular beast). The transitions between selections are quick, and pianist Leo keeps everything in tune, including Howie Brown's Robert DeNiro rendition of "Dominic, the Donkey."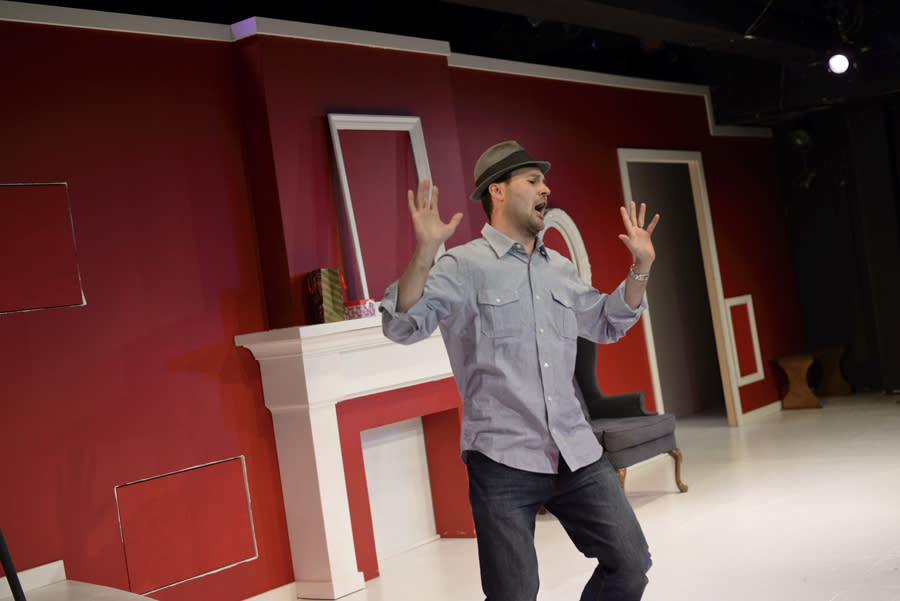 Later, Braithwaite tackles sharp-edge humorist David Sedaris. "Front Row, Center with Thaddeus Bristol" uses a monologue format to describe a legit theater critic reviewing both a second-grade nativity play and a sixth grade version of A Christmas Carol. The commentary is wilting and the delivery is perfect.
The cabaret continues, testing the cast's improv skills. An audience member, chosen at random, supplies material for a skit entitled "It's Your Wonderful Life." It's an ensemble piece that soars as if on an angel's wings.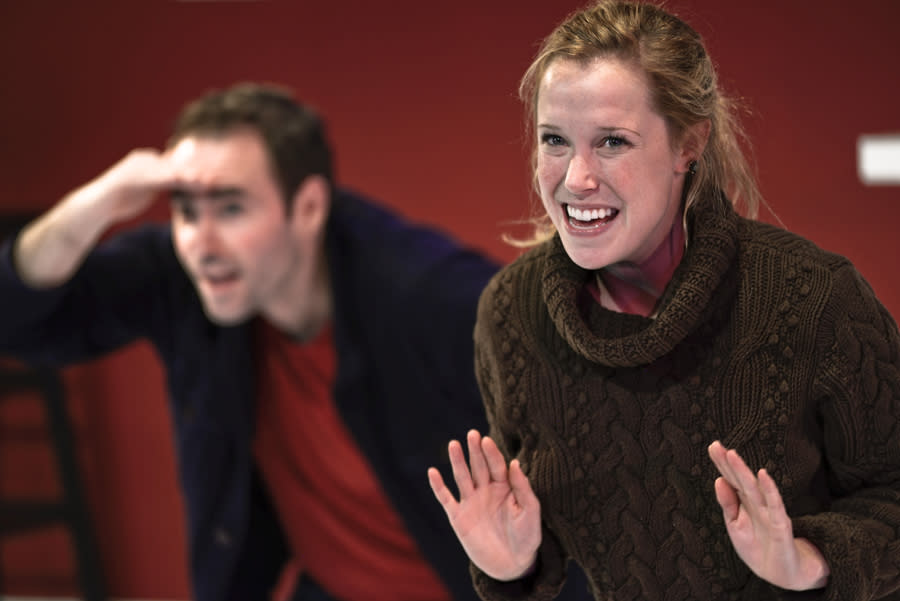 "Making Spirits Bright" opens December 12 at 8 p.m. at the Act II Playhouse, 56 E. Butler Avenue, Ambler, Pa., and runs to December 28.  Tickets are $35, but during the three nights of previews (tonight, December 9, through Thursday, December 11), they are $24. Discounts are available for subscribers, students, seniors (65+) and groups of 10 or more. The show is recommended for audiences at least 13 years old.
To enjoy a jolly night, full of holiday ho-ho-ho, see the Act II Playhouse website and grab a seat before they're gone quicker than Santa's reindeer on Christmas Eve.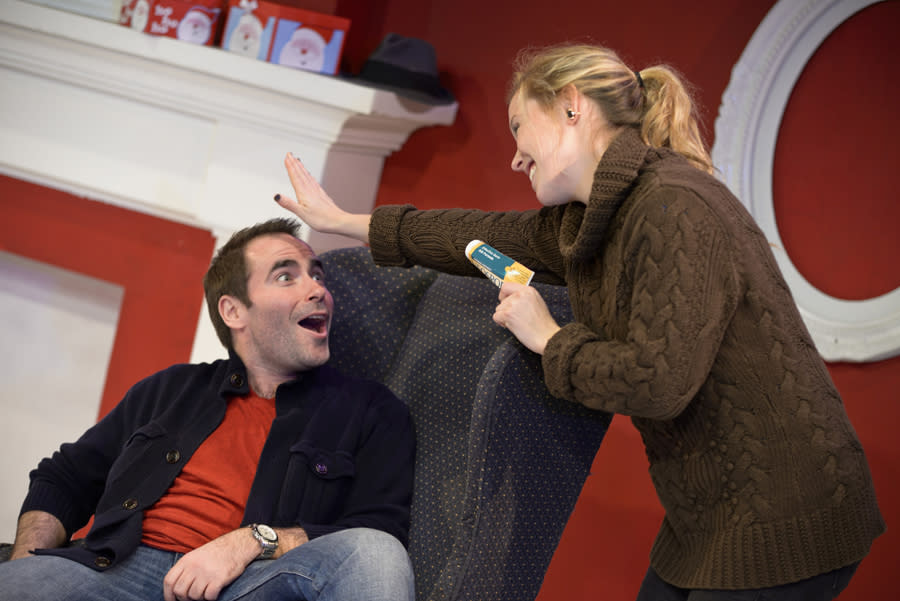 Expand your entertainment options, by taking advantage of Ambler's lively restaurant scene. Recommendations include Trax Restaurant and Café and The Lucky Well, whose chef was featured in one of our recent blogs. If all that laughter tuckers you out, the VFTCB website has listings for nearby hotels, turning your night on the town into a full-fledged holiday escape.