As fall continues to nestle into Valley Forge and Montgomery County, Pa., the sunlight is turning a bit more golden and temperatures are a bit more sweater-worthy. The advancing season increases the appeal of our events and attractions, especially those outdoors.
The county's newest offering for history buffs and train aficionados is the soft opening of the Colebrookdale Railroad. On October 18-19, riders can be the first to experience a retro trip through the "Secret Valley," a winding set of tracks that was integral to local iron production in the 19th century. The railway has been meticulously restored to connect the Boyertown Rail Yard with a terminal in Pottstown, offering riders a chance to chug through some of the most picturesque scenery in the county. The journeys kick off this weekend with three departure times for Saturday and Sunday - 10:30 a.m., 1 p.m. and 3:30 p.m. - and that schedule continues throughout the weekends in October. The trips are designed to provide stunning views of the trees in their best autumn finery. Friday evening departures begin October 24 (6:30 p.m., 7:30 p.m. and 8:30 p.m.), and passengers can enjoy a bonfire prior to heeding the call of "all aboard!" Children are encouraged to wear costumes on these Friday runs.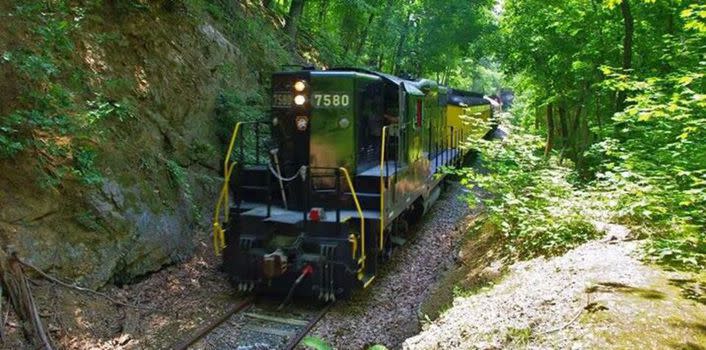 The Fanatics Authentic event at the Greater Philadelphia Expo Center is a three-day autograph-a-palooza that runs October 17-19. This collectors' show assembles a variety of vendors from all over the world, offering one-of-a-kind sports memorabilia. But most exciting is the 70-90 sports legends who will sign products in person. Friday is Free Autograph Day, providing one free autograph per person from among one of four Phillies stars: Darren Daulton, Fergie Jenkins, Pete Incaviglia, Von Hayes. Saturday knocks it out of the park with a 1980s Phillies reunion that includes Mike Schmidt, Pete Rose and Steve Carlton. The bash is more about baseball, though, as Sunday features notables such as Dick Vermeil and Sugar Ray Leonard.

Historic Sunnybrook Ballroom goes family friendly October 18 for its Fall Festival. Kids can paint a pumpkin, take a ride in a World War II truck, bounce along on a tractor hay ride and enjoy a tasty snack. Equipment and officers from the Lower Pottsgrove Police and the Ringing Hill Fire Company will be on hand (and what kid doesn't love looking at fire trucks?), as well as a medevac helicopter.
There have been many tales of spooky occurrences at Valley Forge National Historical Park, and the Spirits & Spiritualism presentation on October 18 is guaranteed to stir one or two of them, albeit most likely in a glass with ice. The presentation, from 7-10:30 p.m., takes place at the P.C. Knox Estate, a family with ties to George Washington and the winter encampment of 1777-1778 (General Henry Knox was chief of artillery). Author Stephanie Hoover (Philadelphia Spiritualism and the Curious Case of Katie King), will be the highlight of an evening that includes fortune-telling, a Ouija board, light food and desserts. Attendees are asked to leave their cars at the Wilson Road parking lot, from which they will be shuttled to the mansion.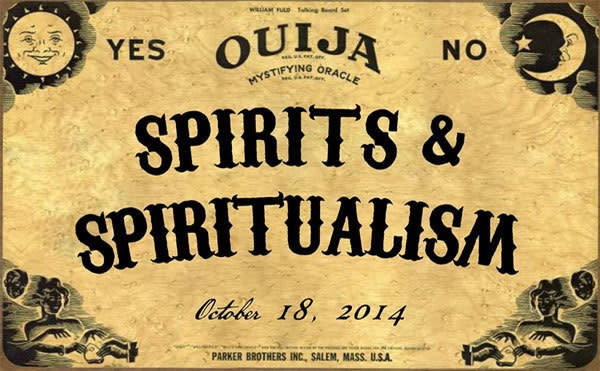 October is a month for dress up, making Ambler's Fashion for a Cause 2014 gala perfectly timed. The fundraiser for Big Brothers Big Sisters Southeastern PA takes place October 19 at the Mercedes-Benz of Fort Washington. Models will sport the latest fall fashions, and entertainment is provided by a local dance crew. Food tastings from local restaurants and beer and wine round out the refreshment regimen. This event has been known to sell out, so advance tickets might be a good idea.
Don't just hop from event to event this weekend. Plan a getaway that spans the entire Friday-Saturday-Sunday timeframe and grab a sweet suite from our list of recommendations. And keep your strength up by sampling our most tempting menus, like the one served daily at Famous George's Pizza Pasta and More.