Happy New Year, Montgomery County! Join us as we celebrate a brand new year with a whole batch of new and exciting events, right here in Montco!
Special Events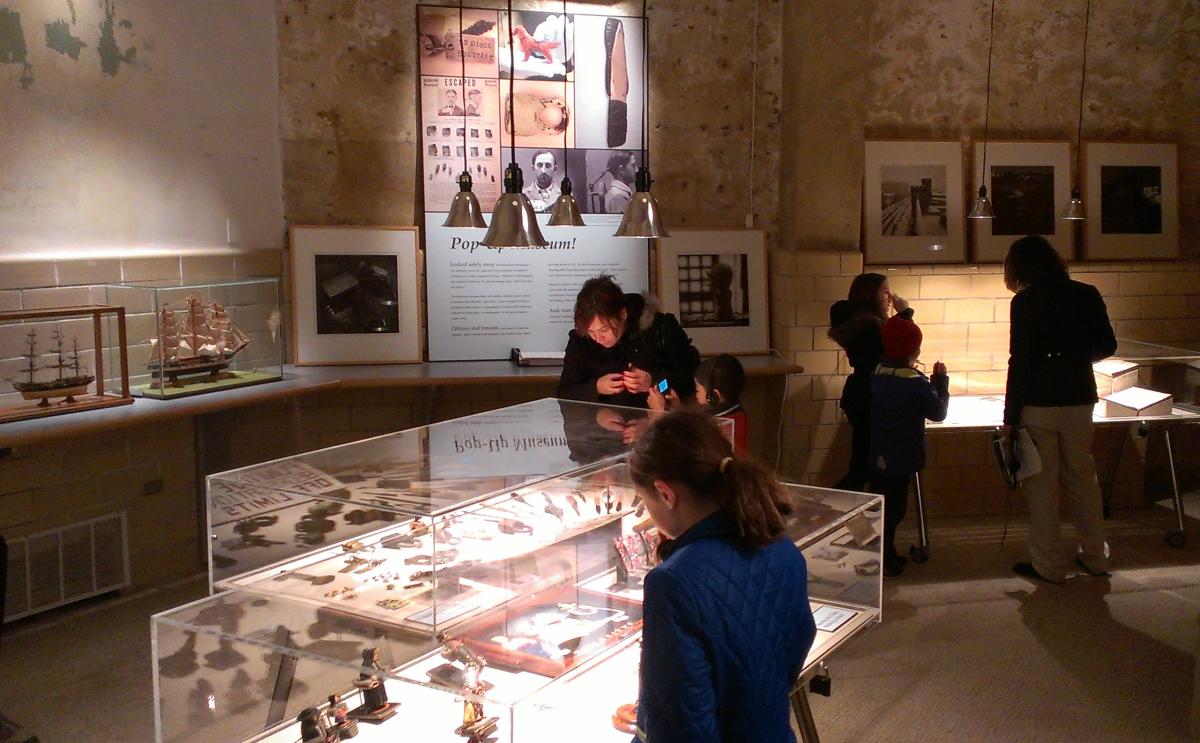 POP-UP MUSEUM: SPORTS AND LEISURE
December 22 - January 6
Eastern State Penitentiary Historic Site
LAST WEEK: The archives of Eastern State Penitentiary are packed with historic treasures that the public rarely sees. Thousands of photographs, stacks of prisoner-written magazines, and even shanks (homemade weapons) are numbered and tucked carefully into museum-grade storage in the site's administrative offices. Historic site visitors often see photographs of these treasures, but the building's lack of museum-quality climate control makes it impossible to exhibit the artifacts year-round.
GREATER PHILADELPHIA SPRING HOME SHOW
January 4 - 6
​Valley Forge Casino Resort

Find Experts, Inspiration & More At the Home Show, our goal is simple: to inspire, motivate and excite you for your upcoming home improvement – whether it's a minor renovation or a major remodel. Our events feature a wide selection of home improvement professionals in a fun, interactive environment. After meeting with and comparing our expert exhibitors, we know you'll be inspired and motivated to start planning with confidence. More importantly, we want you to be excited for all the fantastic possibilities that come with your project! When it's all said and done and you're ready to celebrate your home, we'll do a little celebrating ourselves, knowing we had some part in it. The Home Show! It's Everything For In And Around Your Home
Montco Makers
Beer, Wine & Spirits Events
ARDMORE BEER FEST
January 12
Ardmore Music Hall
Ardmore Beer Festival featuring 50 craft brews, live music, and Goose Island 2015 Vintage Bourbon County Release.
Patriot Trails 
History Events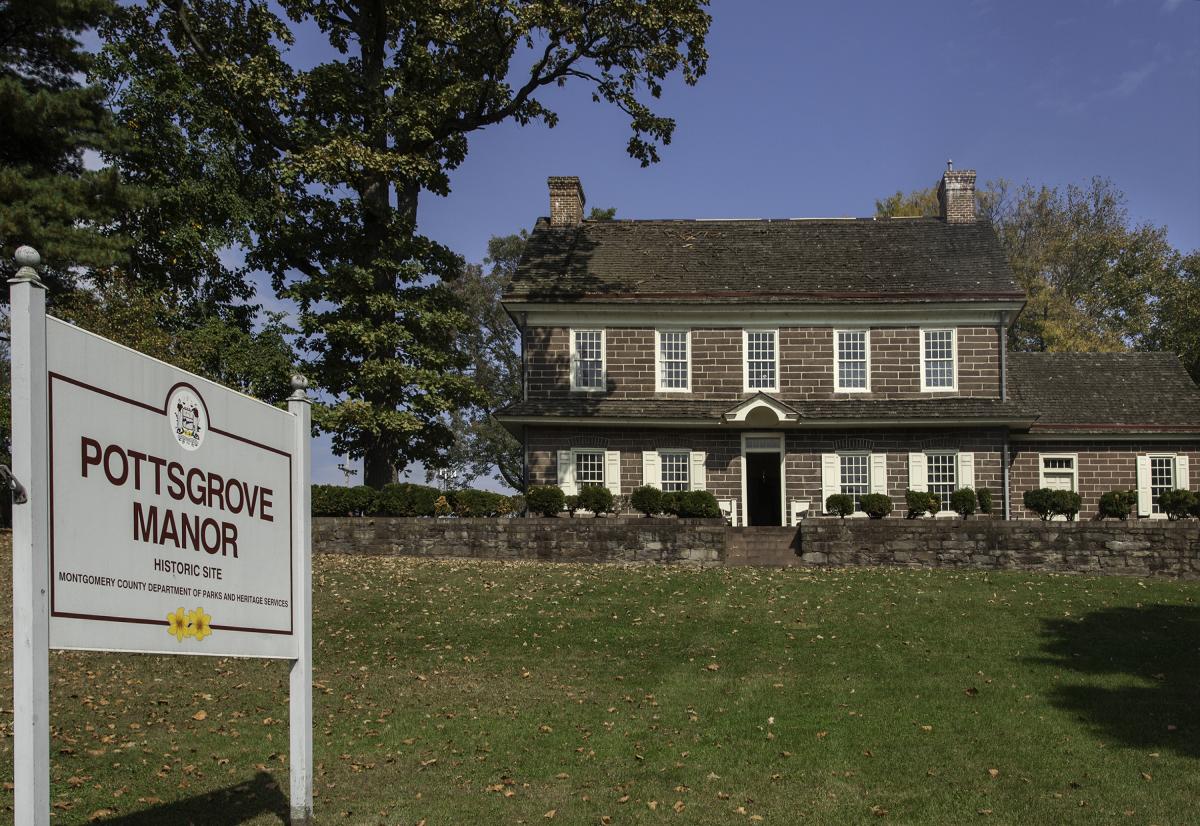 TWELFTH NIGHT TOURS
December 17 - January 6
Pottsgrove Manor
Bring the whole family to learn about the little known holiday of Twelfth Night during Pottsgrove Manor's holiday tours.
LAST WEEK: Pottsgrove Manor is transformed for the yuletide season to reveal the traditions of an 18th century Twelfth Night party. Twelfth Night was usually a lively celebration held on the day of Epiphany which marked the end of the Christmastide season. Guided tours of the manor feature all aspects of the festivities, from the intense preparations to the differences between the ways the Potts and their household staff experienced the celebration.
Arts Montco
Special Events
AN ALLSTAR TRIBUTE TO PAUL SIMON'S "GRACELAND"
January 4
​Ardmore Music Hall
A tribute set to Paul Simon's "Graceland" featuring Bakithi Kumalo, the Soweto, South African bassist who played on the album.

In the summer of 2016, Bakithi Kumalo - the original bass player on the Graceland Album - was scheduled to perform his original music at the Philadelphia Folk Festival. From that booking the concept of a "Graceland 30th Anniversary Tribute" was born. Backed by an all-star band and featuring many of the best singers at the Festival, the tribute was a monster hit. Vocalist Ryan Tennis suggested keeping the project alive and assembled a touring version centered around Kumalo, whose iconic bass lines and bright smile bring authenticity to a show that's passion, energy, and pulsing South African rhythms go far beyond that of a standard "tribute band."

Featuring all of the Grammy-winning hits ("Call Me Al", "Graceland", "Diamonds on the Soles of Her Shoes", etc) and performed by some of Philadelphia's finest musicians (with members of Amos Lee's band and other standouts), The Graceland project is the feel-good, sing-along night of the year.
PHILADELPHIA FOLKSONG SOCIETY PRESENTS SKERRYVORE
January 6
The Philadelphia Folksong Society
Twice winners of Scotland's Traditional Music 'Live Act of the Year' Award (2016 & 2011), SKERRYVORE have been on a meteoric journey that has taken them from the remote Isle of Tiree on to International tours that have included performances in Central Park NYC, The Ryder Cup Louisville and the Shanghai Expo, China.
SKERRYVORE create a unique fusion of folk, trad, rock and Americana that represents all the different personalities and upbringing of the 8 band members who hail from different regions of Scotland.
Formed in 2005, the band marked their 10th anniversary in 2015 with a 'Decade' concert at Mossfield Stadium, Oban. After selling 3,000 tickets in ninety minutes, the capacity was increased and 6,000 visitors from all over the world enjoyed SKERRYVORE, joined by a host of guests including Dougie MacLean and legendary Irish musician Sharon Shannon.
The success of the Decade concert led to the creation of the band's own annual festival, Oban Live that has now attracted over 10,000 attendees to enjoy international acts including KT Tunstall, We Banjo 3, Julie Fowlis and Capercaillie alongside SKERRYVORE.
MASTERS OF ILLUSION LIVE
February 7
Keswick Theatre
Masters of Illusion LIVE! astounds even the most jaded with its fast-paced sleight of hand experts, escape artists, comedy magicians, illusionists and more!
Arts Montco
On the Stage
COMEDY CLUB PRESENTS: SHULI
COMEDY CLUB PRESENTS: MIKE BRITT
February 8
​Valley Forge Casino 
Mike Britt is a Brooklyn, NY born stand-up comedian. He got his start at the Uptown Comedy Club in Harlem. Since then, He has appeared on Comedy Central Presents, BET's Comicview, VH1's Best Week Ever, and The Bad Boys of Comedy. In 2015, he's now known as the "singer" of the Unbreakable Kimmy Schmidt theme song.
COMEDY CLUB PRESENTS: KEVIN FLYNN
January 11
​Valley Forge Casino Resort
The Vault at Valley Forge Casino Resort| 8pm (Doors open at 7pm)
Kevin Flynn has entertained audiences for years with his stand-up comedy performances, headlining at clubs and colleges around the world. His breakthrough came when he won the Boston Comedy Riot in 1988. He has since appeared in comedy specials on NBC, MTV and A&E; and his film and television credits include The Heartbreak Kid with Ben Stiller, Me, Myself and Irene with Jim Carrey, Osmosis Jones with Bill Murray and HBO's Sex and the City.
DAVID SEDARIS
January 11
Keswick Theatre
With sardonic wit and incisive social critiques, David Sedaris has become one of America's pre-eminent humor writers. He is the master of satire and one of today's most observant writers addressing the human condition, especially apparent in his latest book, a collection of his diaries entitled Theft By Finding: Diaries (1977-2002) (May 2017).
Beloved for his personal essays and short stories, David Sedaris is the author of Barrel Fever, Holidays on Ice, Naked, Me Talk Pretty One Day, Dress Your Family in Corduroy and Denim, When You Are Engulfed in Flames, Let's Explore Diabetes with Owls, and Theft By Finding: Diaries (1977-2002). He is the author of Squirrel Seeks Chipmunk: A Modest Bestiary, a collection of fables with illustrations by Ian Falconer. Each of these books was an immediate bestseller. He was also the editor of Children Playing Before a Statue of Hercules: An Anthology of Outstanding Stories. His pieces regularly appear in The New Yorker and have twice been included in "The Best American Essays." There are over ten million copies of his books in print and they have been translated into 25 languages. In 2018 he was awarded the Terry Southern Prize for Humor, as well as the Medal for Spoken Language from the American Academy of Arts and Letters.
Montco Weddings
PENNSYLVANIA BRIDAL & WEDDING EXPO
January 5 - January 6
Pennsylvania Convention Center​
Whether you envision a formal black-tie affair or a casual barefoot ceremony on the beach, our carefully selected experts are ready to offer advice in creating timeless memories for your perfect wedding. Spectacular bridal fashion shows and live DJ and band demos take place throughout the day. Best of all: there are fantastic CASH PRIZES and GIVEAWAYS throughout the weekend!
BVT LIVE! WEDDING & EVENT TALENT SHOWCASE
January 7
Ardmore Music Hall
Just voted "Best of the Main Line" for 2015, BVTLive! and Ardmore Music Hall have partnered to feature the top live party dance bands in the region!