The John James Audubon Center (The Audubon Center), in partnership with Montgomery County and the National Audubon Society, celebrated the grand opening of a new 18,000-square-foot museum and nature-based facility. The $13 million project, The Audubon Center expansion is funded through the County, a Redevelopment Assistance Capital Program (RACP) grant from the Commonwealth of Pennsylvania and donations from dozens of individual and foundation supporters.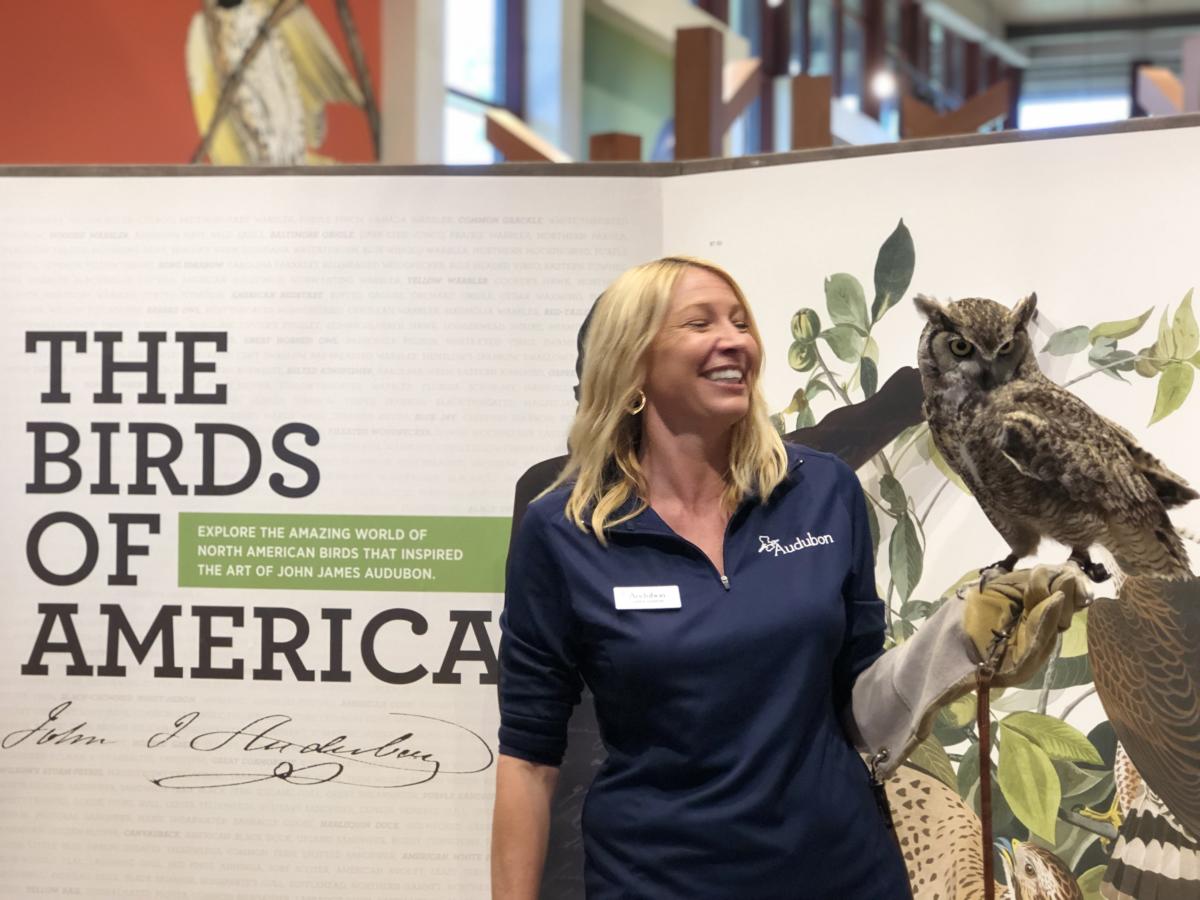 "Our wealth of green space and native wildlife are said to have inspired the work of a young Audubon and we treasure that heritage," said Dr. Val Arkoosh, Chair of the Montgomery County Board of Commissioners. "We are proud to include the John James Audubon Center at our historic Mill Grove site among our list of premier Montgomery County attractions and welcome the new museum as a destination for our residents and visitors to connect with nature."
The Audubon Center offers interactive and family-friendly ways to explore the legacy of famed ornithologist John James Audubon and the conservation movement he inspired. It houses two galleries for art and conservation, permanent exhibits with multi-sensory experiences and outdoor features.
---

"John James Audubon has inspired generations of birders and nature lovers. This new museum offers an unmatched experience at Mill Grove to learn about his life in the early 1800s and how the wonders of birds, science and conservation have become a part of America's way of life," said David Yarnold, president and CEO of the National Audubon Society.
---
The Audubon Center will be a retreat for tourists coming into Montgomery County looking to embrace nature and learn about aspects of birding as well as John James Audubon's life. This destination presents a new type of tourist attraction unique to Montgomery County, and embraces the values and tradition of the county's rich history and preservation of nature.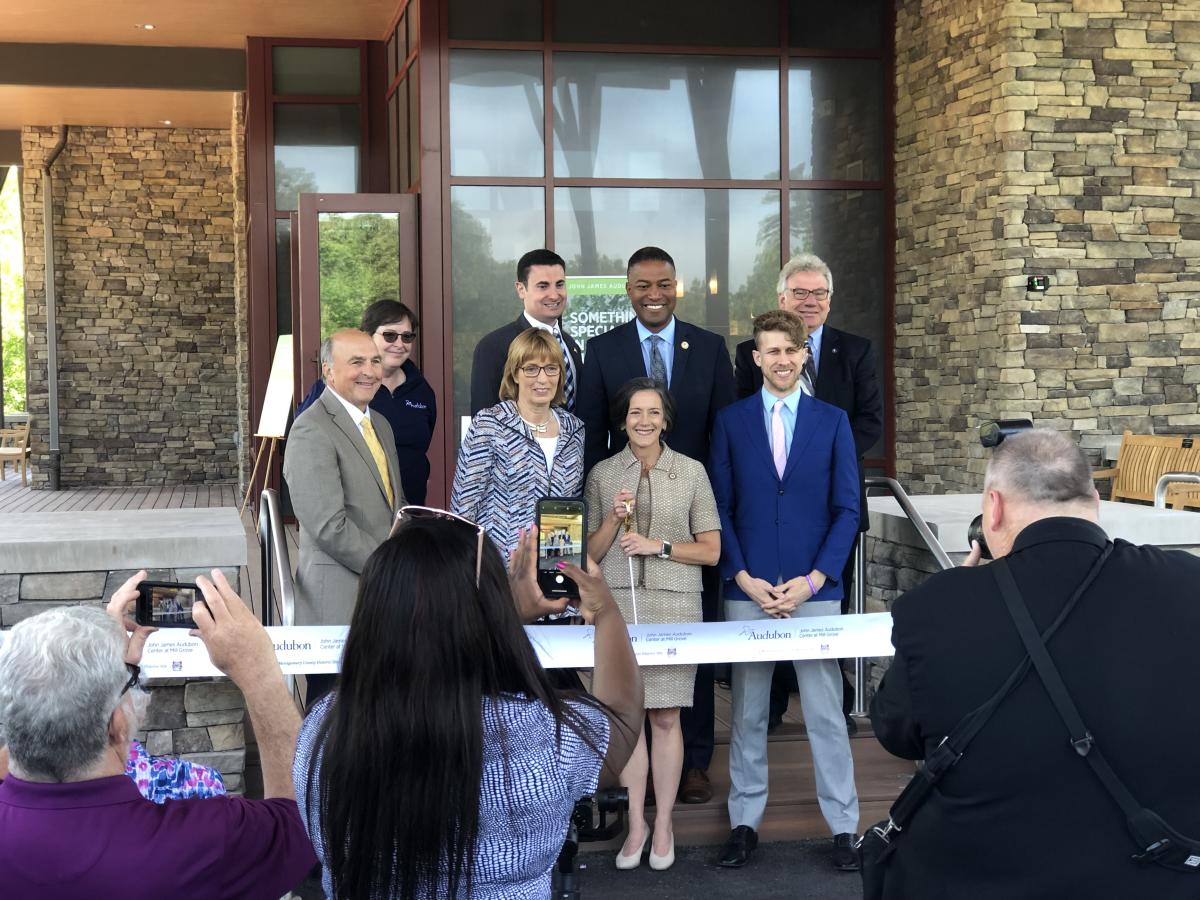 ---
"Birding is a billion dollar industry across the country, so this new, family-friendly center is a feather in our cap. But it's not just birding, you can also hike, canoe and enjoy art, too!" said Jessica Willingham, Valley Forge Tourism & Convention Board Director of Government & Cultural Affairs.
---
Galleries & Permanent Exhibits:
Drawn From Nature – The John James Audubon Gallery: A life-size digital version of Birds of America will captivate guests as they browse featured species.
WOW! Birds!: This space showcases the beauty, variety, sounds and songs, graceful flight and presence of birds along the Atlantic Flyway.
Conservation Gallery: Learn how the organization that bears the artist's name – National Audubon Society – has become synonymous with bird conservation throughout the Americas.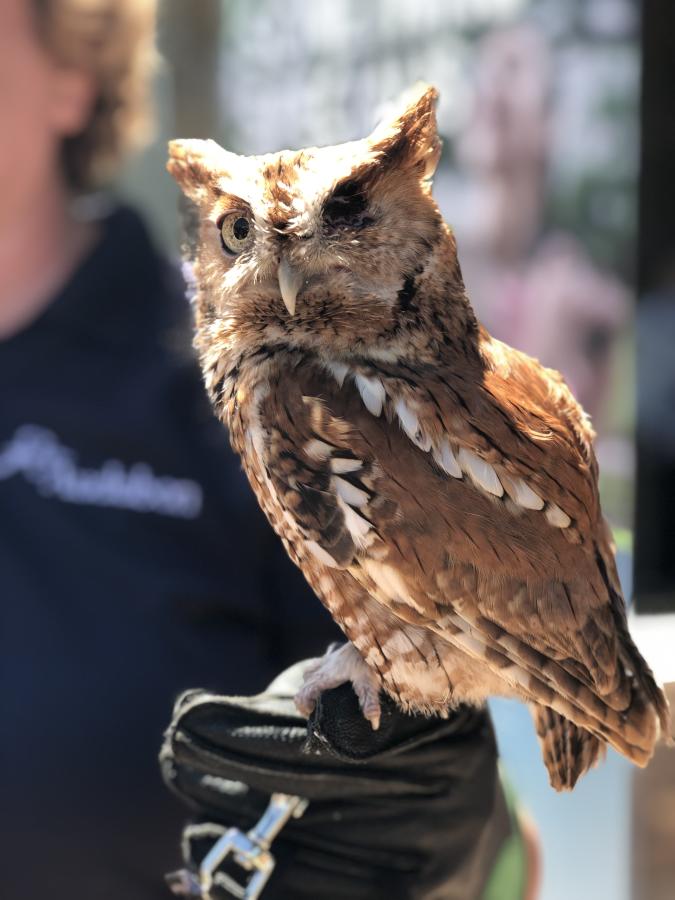 Outdoor Features:
Pawlings Porch: Birdwatch over a wildflower meadow and learn more about the birds and native plants in the area.
Fledgling Trail: this outdoor installation is a simulated experience based on a bird's life from egg to flight.
The Resident Birds of Audubon:
Abby, Scooter and Oscar the Screeching Owls
Conrad the Blue Jay
Hopper the Broad-winged Hawk
Oden the Great Horned Owl
Sherlock the Barred Owl
Building Fun Facts:
Conshohocken-based Kimmel Bogrette Architecture + Site designed the eco-friendly building which reflects "life among the trees," drawing inspiration from the surrounding landscape at Mill Grove that Audubon called home.
The exterior lines reflect the designer's interpretation of a bird in flight, bolstered by "tree-like" columns that branch out to support the structure.
The building incorporates bird-safe windows, natural nesting places, an observation deck, gift shop and an adjoining look-out patio offering sprawling views.
Learn more about The Audubon Center at johnjames.audubon.org.
The Valley Forge Tourism & Convention Board (VFTCB) is a nonprofit, membership-based sales and marketing organization that actively promotes Valley Forge and Montgomery County, PA as a convention site and leisure visitor destination by encouraging patronage of its 500+ member hotels, restaurants, attractions, and services. The award-winning website links visitors, meeting planners, tour operators, and residents to a diverse portfolio of brands focused on reasons to visit the region.