Celestial autumn arrives this week (September 23), and although recent temps have still been summery, it won't be long before frost begins to creep onto front lawns throughout Montgomery County. Fortunately, our stretch of sunny days provides an optimal setting for events this weekend.
Heritage Day - Paoli Battlefield 
Military historians, attend! Paoli Battlefield Heritage Day is September 19 at the field on Wayne and Monument Avenues, Malvern. Guests can start their trek into the past with an 11 a.m. march alongside troops in period uniforms. From there, living historians take center stage, presenting tributes to every American conflict from the French and Indian War to today. Authenticity is key, but there's plenty of family fun, too. Crafts, activities, live artillery firings and rewards for young learners are all on the agenda. The event wraps up at 5 p.m., after a heartfelt tribute to fallen soldiers and current veterans.
Liberty Pro Rodeo - LuLu Shriners
Four days of rootin-tootin' fun - September 17-20 - fills the outdoor arena of the LuLu Shriners campus in Plymouth Meeting. Past years have seen crowds swell to 4,000 attendees, so be sure to hopalong with some giddy-ap in your saddle if you want tickets. More than just a wild-west show, this is a chance to see competitors on the national level vie for thousands of dollars in prize money. 
Jenkintown Festival of the Arts - Jenkintown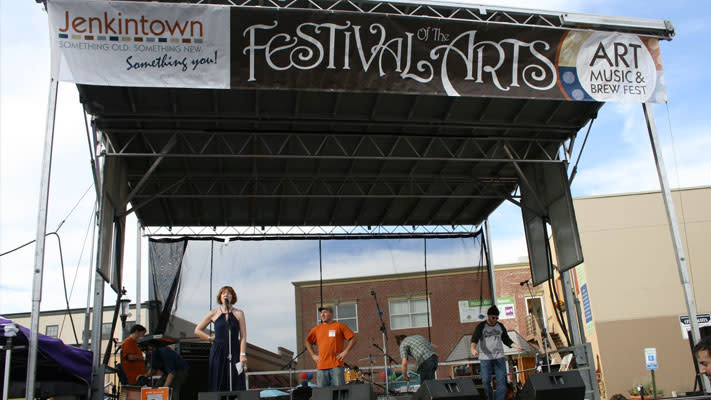 The Jenkintown Festival of the Arts turns Jenkintown Town Square into a kaleidoscope of creativity on September 20. Pick your favorites - along with the judges - in categories that include jewelry, pottery, glasswork, photography, painting, drawing and mixed media. Performances are all day long, and the food and drink will be plentiful (Beerfest!). 
Jeremiah Sweinhart Carriage Factory Exhibit - Boyertown Museum of Historic Vehicles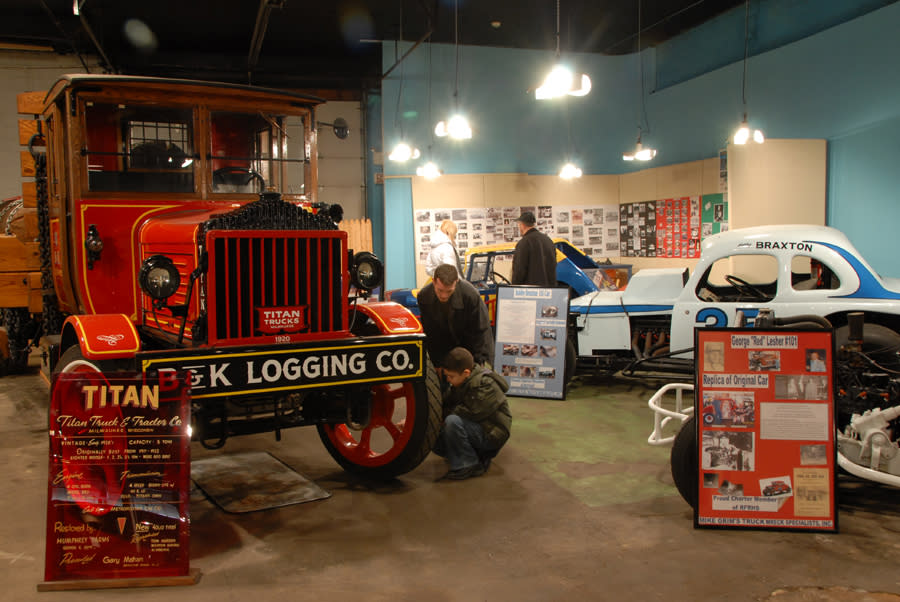 The Boyertown Museum of Historic Vehicles unveils a new exhibit at 10 a.m. on September 19. The Jeremiah Sweinhart Carriage Factory exhibit harkens back to the days when this museum's location was a production facility for transportation whose reliance on horsepower was literal. On display are a reconstructed blacksmith forge and examples of early belt-driven technology for machining carriage parts. Visitors can also see antique buggies and wagons that were built onsite, as our blogger did on a recent visit.
Vintage Baseball Game - Graeme Park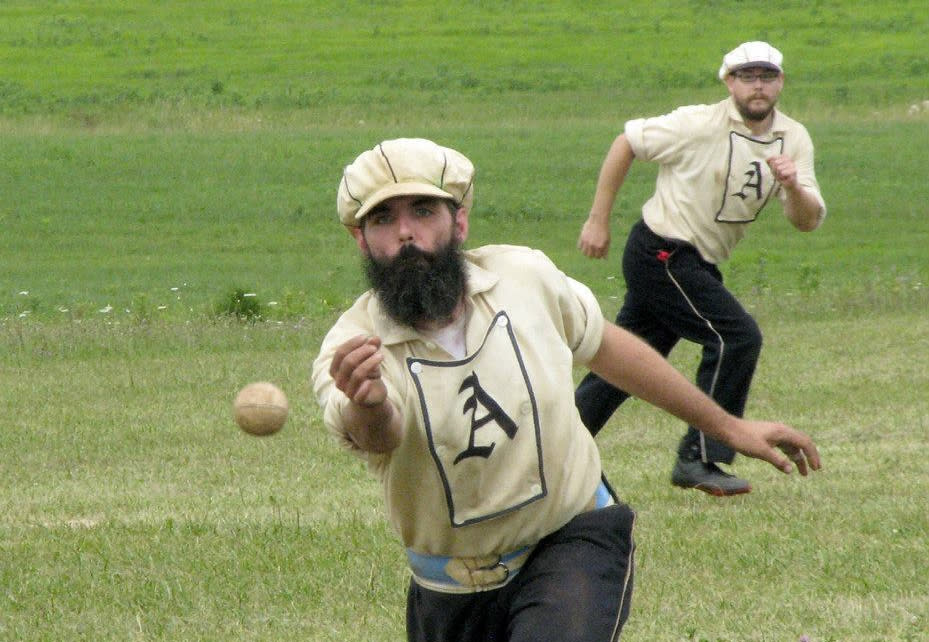 The Phillies season continues to bobble along (no comment), but for a taste of baseball the way it used to be played, take in a vintage game at Graeme Park in Horsham on September 19. The Athletic Base Ball Club of Philadelphia squares off against the Banker's Band of Merry Men from Rising Sun in a double-header starting at noon. If you've never experienced this quintessential American sport played by the rules that governed its infancy, do not miss this opportunity - one of the last of the season. More information on how the game is played - including the encouragement for spectators to comment loudly on the action - is here.
Upper Providence Township Community Day - Anderson Farm Park 
From 1-5 p.m. on September 19, Upper Providence Township Community Day fills Anderson Farm Park with kid-centric activities (bounce house, slides, rock wall, train, face-painting), a business expo, food, magicians and crafts. Music is courtesy of the British Invasion Tribute, bringing back the best 1960s sounds of Carnaby Street and Abbey Road. Stick around after sunset, because at 8 p.m., the skies over Collegeville will light up with a top-notch fireworks display.
Open Art Event - Berwyn Art & Photo Gallery 
Art aficionados will find something new - and perhaps startling - at the September 19 open art event at the Berwyn Art & Photo Gallery.  The gallery will be filled with new offerings from more than 50 new artists, working in oil, pastels, watercolor and photography. From 5-9 p.m., browsers will also be able to sample lite bites and refreshments. This event is repeated on October 3, with the addition of a book signing from author Lois Charles.
Apple-Picking - Frecon Farms 
Mid-September is perfect apple-picking time, with a range of varieties hitting their peak. Frecon Farms in Boyertown is a great place to go, especially to show kids that fruit doesn't just magically appear in plastic bags at the supermarket.  Right now, the trees at Frecon Farms are laden with Gala, McIntosh, Jonagold and Cortland apples, all ready to be gathered and brought home for pies, applesauce, canning, juicing or just devouring in a crispy bite (covering them in caramel is also an option). Frecon Farms has an abundance of fresh produce, including tart cherries, pears, pumpkins and raspberries. It also features a kids' zone, a picnic spot, a cider garden and live bluegrass/folk music all weekend long. Saturday hours are 9 a.m.-6 p.m; Sundays, the farm is open 10 a.m. -5 p.m. Picking season lasts until November 1.
Rugby Game - A. A. Garthwaite Stadium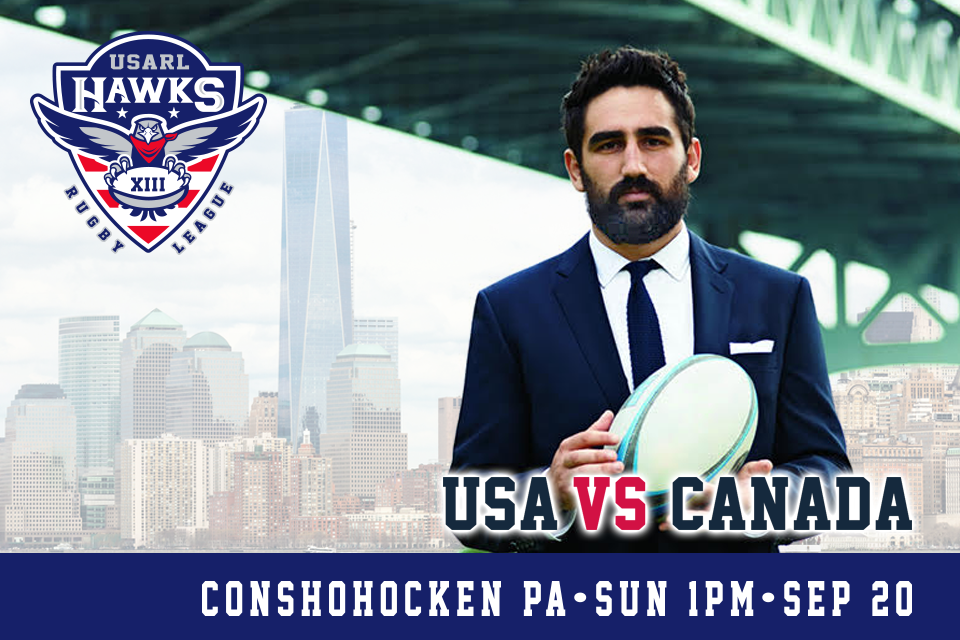 The E-A-G-L-E-S cheer won't be the only sports chant going on this weekend September 20, the A.A. Garthwaite Stadium becomes a rugby battlefield of international proportions, with the USA Hawks challenging the Canada Wolverines. This game allows the home team to gain cohesion, and hone their skills, all in advance of the Rugby League World Cup Qualifiers - Americas in Florida this December. Tickets to Sunday's game are $5, and children under 12 are free. Food, drinks, prizes and giveaways begin at noon, and game-time is 1 p.m.