August is American Adventure Month, a 31-day opportunity to feel the wind in your hair, take a deep dive into our rich history, tempt your palate with a new taste or tackle a skill you never knew you could master.
With so many natural, historical, athletic and adrenaline-fueled experiences right here in Montgomery County, we can think of no better place to push your personal limits. Give one of these top-14 pulse-pounding experiences a shot.
RACE THE CLOCK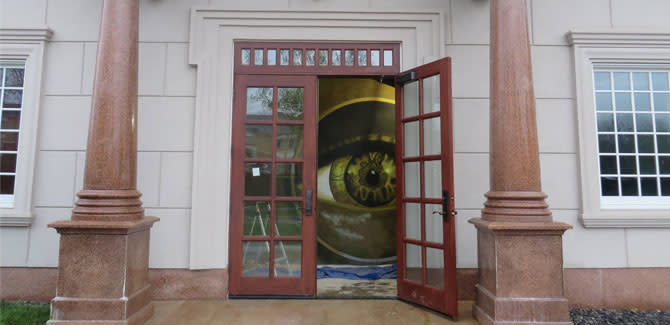 Work together to puzzle out a way out of one of four themed rooms in the Escape Room Mystery. But think fast. The clock is ticking, and those who take too long run the risk of being entombed forever.
 
FLY, EAGLE, FLY
Experience the thrill of free-fall without that whole jump-out-of-a-moving-plane piece. iFLY Indoor Skydiving offers indoor flight, where adventurers from age eight to 80 can soar on a column of air.
 
RACE FOR THE CHECKERED FLAG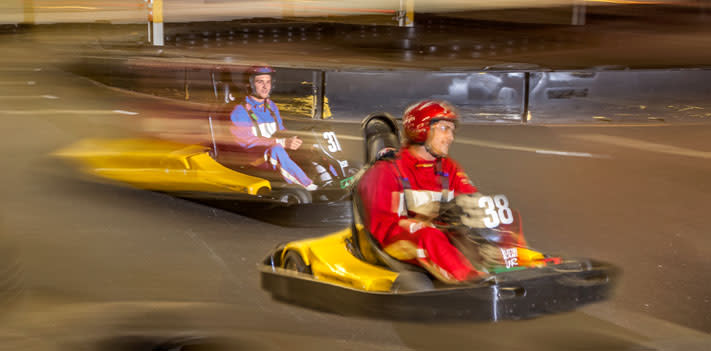 Take those tight turns and jam the pedal to speed through the straightaways. It's grand prix time at Arnold's Family Fun Center, where racers can get behind the wheel of a go-kart for a jolt of adrenaline.
 
HOOP IT UP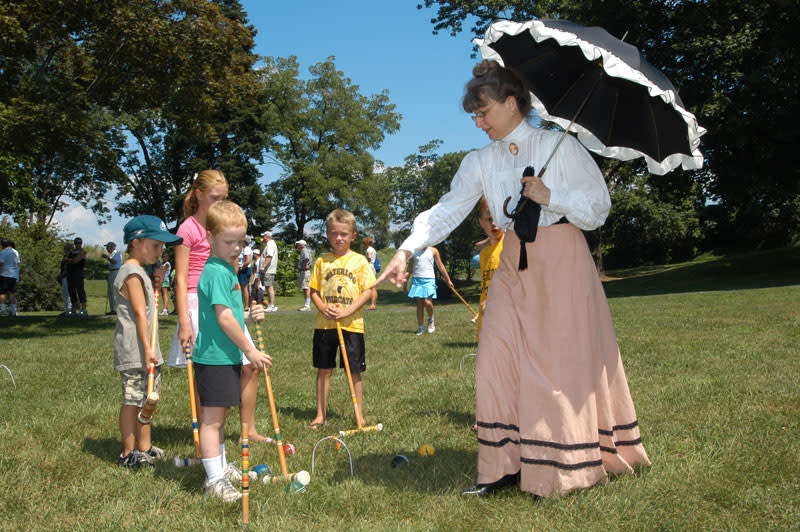 Playing "hoops" doesn't necessarily mean three pointers and foul shots. Pennypacker Mills' annual revival of "In the Good Old Summertime," August 6, includes hoop-rolling, as well as a number of other nostalgic adventures in vintage play.
 
TAKE TO THE WATER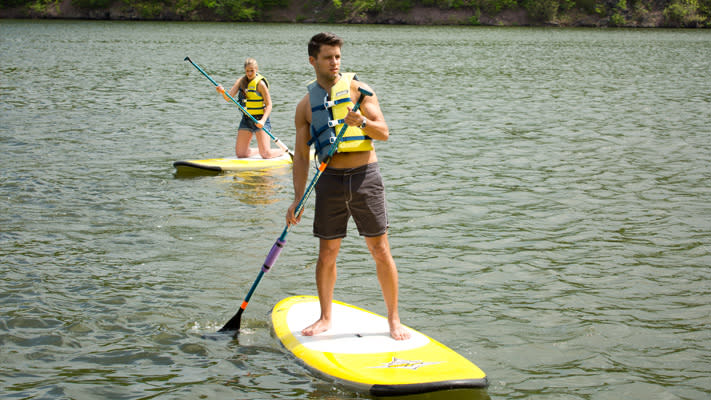 Montgomery County offers an array of opportunities for boaters, kayakers and anyone who loves to get on the water. Rent a canoe or kayak from Port Providence Paddle to explore the Schuylkill River. Ride the pontoon boat at Green Lane Park. Take a guided canoe tour at the John James Audubon Center at Mill Grove. Or explore our waterways on your own.
 
EXPLORE VALLEY FORGE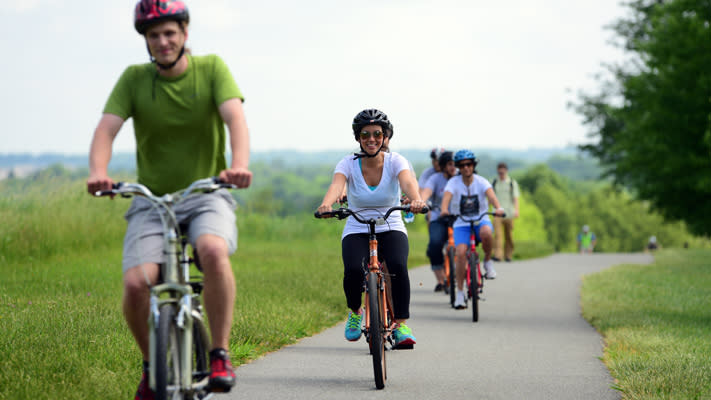 Discover the history of Valley Forge National Historical Park as you walk, run or bike your way around nearly 20 miles of interconnected trails. The 6.6-mile Joseph Plumb Martin Trail passes many of the park's most iconic features, including the Muhlenberg Brigade huts and United States National Memorial Arch.
 
LOG THE MILES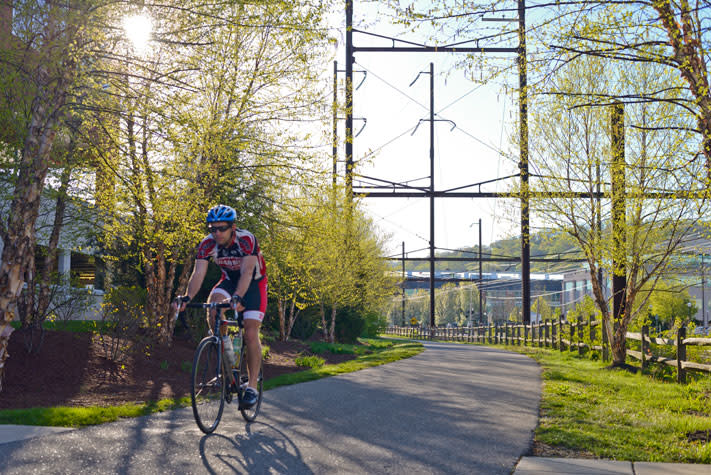 Nearly 90 miles of trails traverse Montgomery County, offering extensive challenges for hikers and bikers. The Schuylkill River Trail (SRT) connects Valley Forge Park with Philadelphia, carving a path through Conshohocken and Norristown. The 20-mile Perkiomen Trail connects Green Lane Park to the SRT so that bikers can get even more cardio. And the Wissahickon Trail connects Fort Washington State Park to Philadelphia.
 
ZIP THE ZOO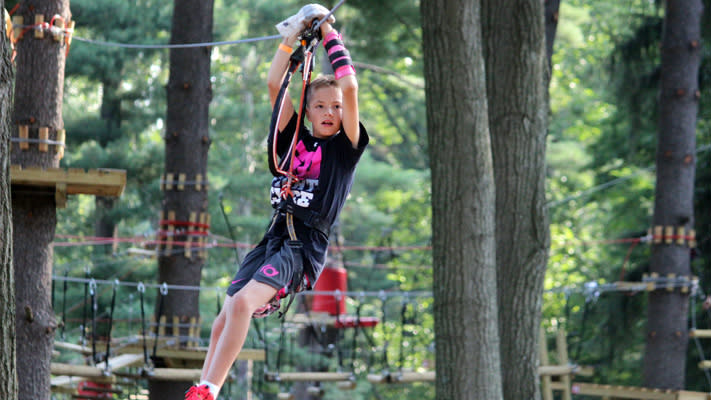 Feel the rush of adrenaline as you fly through the treetops on a ziplining adventure in Montgomery County. Get a birds-eye view of the Elmwood Park Zoo at Treetop Adventure, a series of ziplines and rope challenges high above the animals.
 
HAUL IN THE CATCH OF THE DAY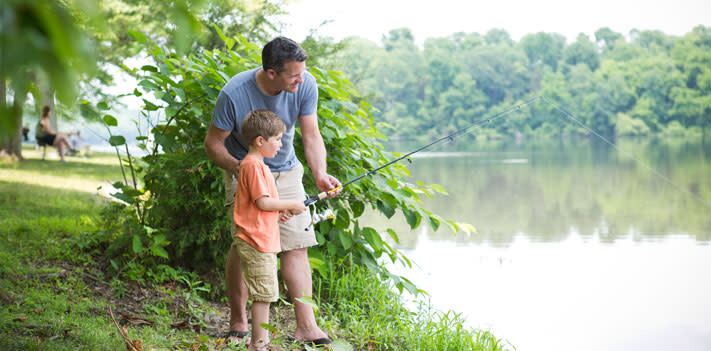 Wet a line and take aim for trout, catfish, walleye and more in the rivers, streams and lakes of Montgomery County. Take your rod and reel to Valley Forge National Historical Park for some of the best fishing in the area. Or explore other fishing holes including Green Lane Reservoir, Deep Creek Lake, Skippack Creek and the Perkiomen Creek.
 
SADDLE UP
Experience Montgomery County the same way George Washington did more than 200 years ago: high in the saddle. Valley Forge National Historical Park offers 17 miles of designated horse trails. Another 15 miles of horse trails await at Evanburg State Park, where the nearby guides at Red Buffalo Ranch offer seasonal rides.
 
A MUNCHY LUNCH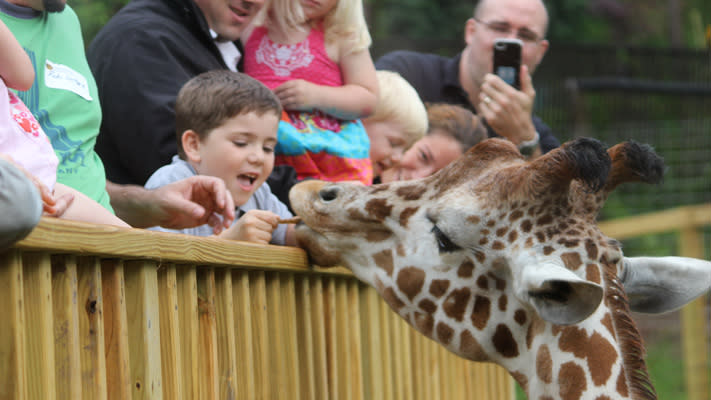 Elmwood Park Zoo is home to a pair of giraffes who, thanks to a new, heated barn, will be living in Norristown year-round. Kids - and their parents - can have a once-in-a-lifetime experience of hand feeding these gentle, impressive friends. 
 
FIGHT YOUR WAY OUT OF A BUNKER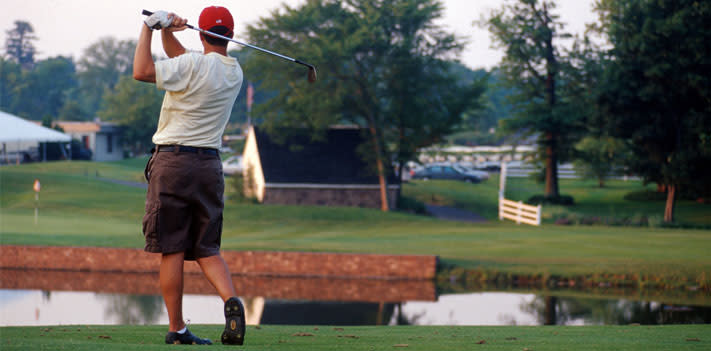 With more than 50 area courses, Montgomery County is a haven for golfers. Our courses have gained national recognition in the pages of Golf Digest, and have hosted some of golf's biggest events, including the 2013 U.S. Open (Merion Golf Club) and the 2015 Professional National Championship (Philadelphia Cricket Club). Grab your sticks and challenge a fine fairway.
 
TRAIN FOR EXPLORATION
Colebrookdale Railroad sends passengers on a nine-mile rail excursion through some of the most picturesque open space in all Montgomery County. This is a terrific summer recommendable; once the cars get under the lush canopy of trees, the air temperature drops to a noticeably cool level, even on the hottest of afternoons.
 
ROCK YOUR WORLD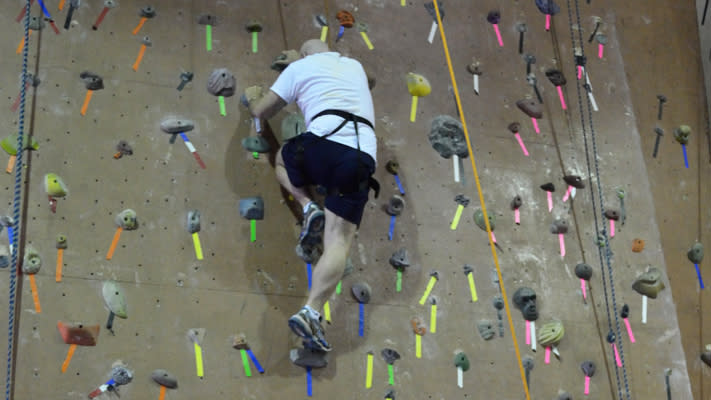 Philadelphia Rock Gym, Oaks, invites climbers - both veteran and novice - to pit their strength and nerve against a 33-foot-high wall studded with hand- and foot-holds. There are multiple routes to the top, meaning there's plenty of challenge for every ability.
 
Whew! All that adventure calls for a healthy dose of cool-down. Where better than in an area hotel or B&B, especially one with a pool. Visit our website and check out our recommended accommodations for a full weekend getaway.