It's July; temperatures and humidity levels are up. We've got four entertaining ways to spend this weekend in relative coolness. And one that's intentionally steamy. Take your pick and enjoy.
Blobfest - Phoenixville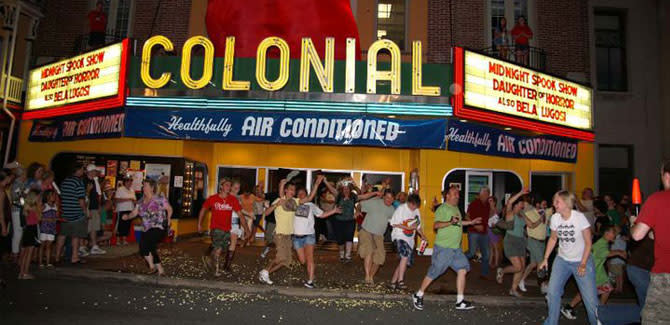 If you hear screaming this weekend from the streets of Phoenixville, fear not. It's just The Colonial Theater's annual celebration of Blobfest, a two-day tribute to the site's most famous intergalactic guest. The schedule includes food, trivia, costume contests, a rotation of sci-fi classics and of course, the centerpiece, a big-screen showing of the 1958 original, The Blob, in all its kitschy, horrific, Technicolor glory. Here's a little-known tidbit: The theater has a permanent remembrance of the footage filmed there, but it's a little hard to spot. Our blog, however, reveals the location where you can see (and touch, if you dare) it for yourself.
Fred's Magic World  - Act II Playhouse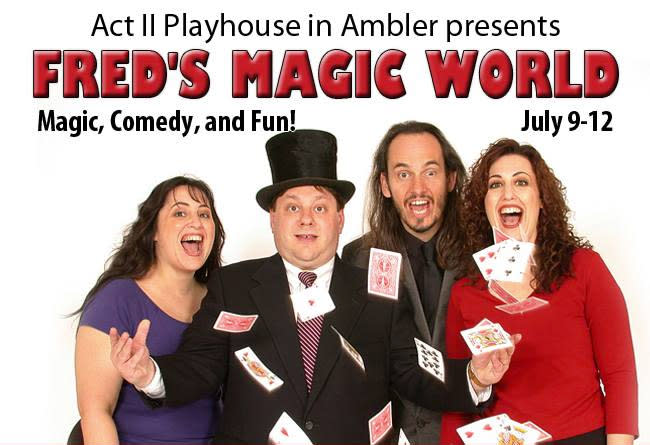 The air conditioned comfort of Act II Playhouse, combined with the comedic prestidigitation of its latest show "Fred's Magic World," make for a winning combo of nights from July 9-12. Headliner Fred Siegel has been a fan of rabbits out of hats since he was eight years old, sparked by an Atlantic City trip where he saw a girl turn into a gorilla at Million Dollar Pier. His past also includes work in a Coney Island "freak show," so his offbeat approach to traditional magic is certainly understandable. He promises a night of funny parts, serious parts, spooky parts and one or two moments where the audience will need to think.
The Tempest - Green Lane Park
By 7 p.m. on July 11, in Green Lane Park, the heat and humidity of the day should be fading away. In their wake, conditions will be perfect for setting out your blanket or unfolding your lawn chair for a first-rate production of Shakespeare's The Tempest, as presented by the Commonwealth Classic Theater Company. This traveling roadshow features an accomplished cast, including members of Actor's Equity and the Royal Shakespeare Company in London. Full details - including performances at other Montgomery County venues and some insight into the imaginative stagecraft - are contained in our blog from earlier this week.
Thunder Down Under - Valley Forge Casino Resort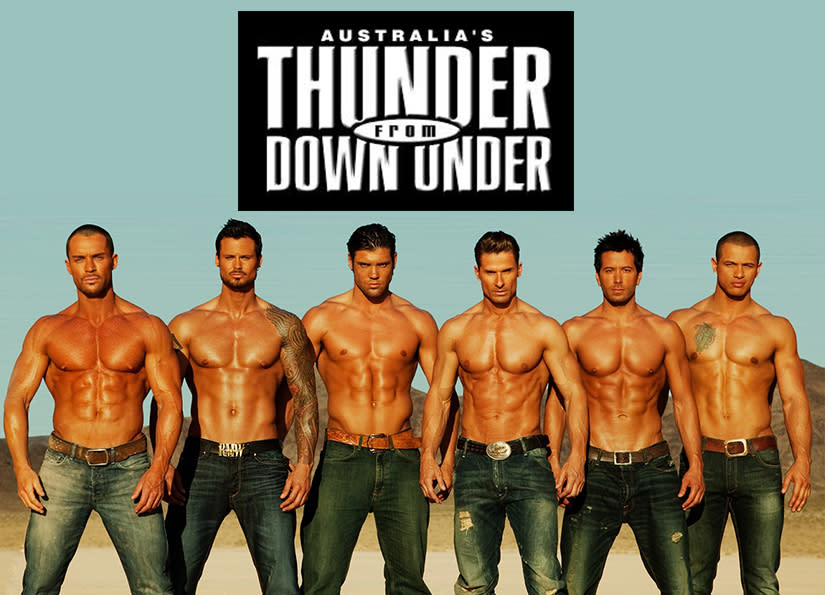 Okay, so maybe you'd rather heat things up even more, rather than chill. The Valley Forge Casino Resort Music Fair has just the thing. Australia's "Thunder from Down Under" offers two scorching shows on July 11 (8 p.m. and 11 p.m.), where the whooping and hollering is sure to be... lusty. This male review is full of cheeky fun, hot dance routines, mighty muscles and plenty of boy-next-door charm, all presented in an atmosphere of good-natured fun.
All Day Time Play - Arnold's Family Fun Center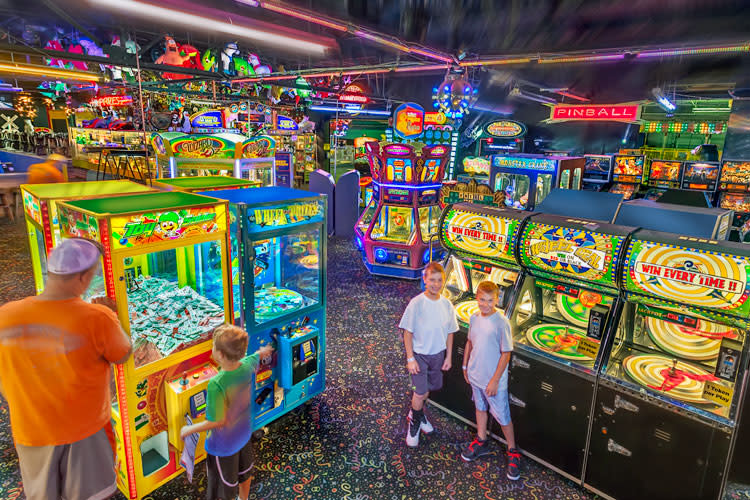 In a more family-friendly vein, Arnold's Family Fun Center's value offer - All Day Time Play - is valid all weekend long. This bargain puts a day full of climate-controlled play within reach for one low price. That means unlimited access to karts, laser tag, the rock wall, bumper cars, crazy cars, the carousel, the frog hopper, black-light mini golf and 500 arcade points. For under six bucks more, the little ones can chow down at the pizza and salad bar buffet. Hours are 10 a.m. to 11 p.m. on Friday and Saturday; 10 a.m. to 10 p.m. on Sunday.
Ringing Rocks Roller Rink - Pottstown 
For a cooling breeze, how about a zip around a vintage roller rink? This retro-style fun is particularly appealing in the green setting of Ringing Rocks Roller Rink in Pottstown. Afterward, be sure to check out the source of this area's name: A geological wonder of rocks that, when struck, produce musical tones. It's an interesting approach to the traditional "rock and roll." The rink is open Friday and Saturday from 7:30 p.m. to 10 p.m.
Of course, to further cool off, check into a nearby hotel and hang out at the pool (Valley Beach at Valley Forge Casino Resort is particularly recommendable). For a list of where you can enjoy both cool water and cool, crisp sheets (while leaving the cooking to a professional chef), check out our website.