"Go take a hike" was once a dismissive comment often tossed to a bothersome person, recommending in a not too subtle way that he or she should move along.
Given the modern-day take on getting out and tackling a trail, however, "Go take a hike" has become a call for adventure and discovery.
Just ask local author Susan Charkes.
Her 2010 book Appalachian Mountain Club (AMC)'s Best Day Hikes Near Philadelphia provides maps, mileage and terrain information for experiencing our area on foot. But it also includes essays about the flora, fauna and historical sights hikers will see along the way.
To paraphrase one Amazon.com reviewer, it's the practical information of Fodor's presented using the prose style of Thoreau.
Charkes will be appearing at Valley Forge National Historical Park on June 6, as part of the celebration of National Trails Day. She is one of a number of authors scheduled by The Encampment Store for book-signings this summer, with the full list available here.
Valley Forge National Historical Park is a favorite spot for Charkes' own hiking expeditions; she explores its many trails at least once a month.
After she autographs copies of her guide, Charkes will then hit the great outdoors with attendees.
"This hike starts around Washington's Headquarters and then goes up Mount Misery, circles around and then comes back down Mount Joy," she describes. "I'll be talking about the historical aspects of the area and how we can experience, to some extent, what the soldiers did during the encampment, just by walking through these woods."
Charkes' recommended hikes are focused on destinations within an hour or two of Philadelphia, which enabled her to offer a great deal of variety. "One thing about our region is the diversity, in terms of terrain," she says. "Within our area, you can get to the ocean; you can get to the mountains; you can get to the typical piedmont hills and creeks. So the idea was to give people an opportunity to experience all those different environments."
She continues, "It's remarkable that so many of our natural areas have historical associations. A lot of that has to do with the economics of those areas, growing up around creeks to take advantage of water power. So you have in many instances - and Valley Forge is one of them - where a trail goes along a beautiful creek and passes by ruins of old industry, with forges there. In my write ups of hikes, I tried to point those out. Something that might not be noticed by a casual hiker."
Charkes took care to include hikes that were challenging - but not too daunting for a novice. "The book has a variety of hikes. The idea was day hikes, lasting anywhere from one to three hours. But some are longer, depending on the ability of the hiker. I wanted to ensure that the hikes were interesting and challenging to some degree. And fun. The idea is to go outdoors, enjoy yourself and go out again next weekend."
Her connection to Valley Forge goes back decades, driven by an affinity toward its rich past. "History and nature are intertwined in this area," she observes. "I'm just fascinated by those layers. I'm not an academic historian, but I think there's a really interesting narrative about how nature and the water lines and the history of water power was critical to the development of this region economically.
"And that's why so many people live here. It's not something that we think about anymore. We kind of think about nature as a place that's out in the park. But why is it still there?"
Charkes also discovered that delving into our connections to the 18th century wasn't always full of dashing adventures. "In high school, I took an archeology class, and we had a dig at Valley Forge Park. One of the things we worked on was the huts - as well as working at Washington's Headquarters, where one of my tasks was scraping out a privy," she laughs.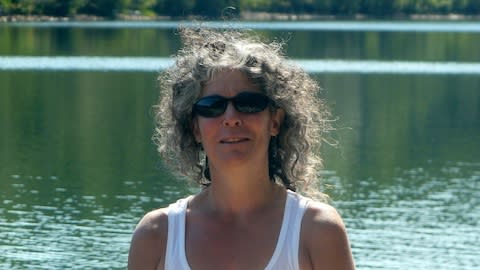 AMC's Best Day Hikes Near Philadelphia is meant to be only a starting point for hikers to forge their own excursions. "People know Valley Forge Park is there but may not know where to hike. So the idea is to suggest a hike and have them go out and take it," Charkes summarizes.
"And then go map out their own hike."
At the end of an ambitious hike, it's time for a rest. Flick off your hiking shoes, peel off your socks and rest those toes in the tub in one of our finely appointed hotels. Then, treat yourself to a filling meal and nestle in for a restful sleep. Recommendations are on our website.