For the third year in a row, eternal teenager Jerry Blavat - the Geater with the Heater; the Boss with the Hot Sauce - hosts the December 31 bash at the Valley Forge Casino Resort.
He has a lot of practice showing fans a good time while ringing in a new year.
"I have been in show business 55 years," Blavat relates. "And every year I have had a New Year's Eve party at a venue." Whether in New Jersey or down the Shore or in Atlantic City, Blavat has had plenty of company when he flips the calendar at midnight.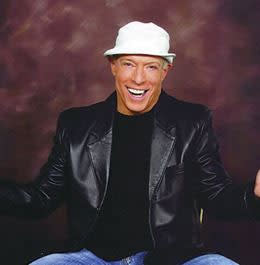 Blavat, whose musical roots in the Philadelphia area go deep, was a TV dance-show host and popular DJ, referring to his fans as "yon teenagers" and finding success in playlist after playlist of now-classic rock and roll, R&B and soulful ballads.
"The wonderful thing that I enjoy is the fact that those kids who I used to call 'yon teenagers' back in the day, they are still with me today. I call them 'beyond-yon teenagers.' But it's so wonderful because they come, they dance, they enjoy," he says.
Blavat may be in his 70s, but his voice still reflects a youthful energy, and it's easy to imagine his patter still coming out of an AM radio on a beach blanket. He clearly treasures his role in growing up with rock and roll and introducing its innovations to a generation that, to this day, appreciates them.
"I've always said: We can't live in the past. But it's a wonderful thing when I can take you back and visit it for a couple of hours. Three, four, five hours. And dance and go back to a better time in America. And that's why these things that I do - especially the New Year's party - are so important for the audience. Because who else is doing what I do?"
Blavat's original fans may be graying at the temples a little, but his appeal with a younger demographic is undeniable. "Young people hear 'Runaround Sue' or 'At the Hop' or 'The Twist,' and if they're hearing it for the first time, the effect is the same as when I first played it for the yon teenagers. It was new then. It was different then. But young people love it because they're hearing it many times for the first time. It's new and different all over again. The appeal is universal because it's music.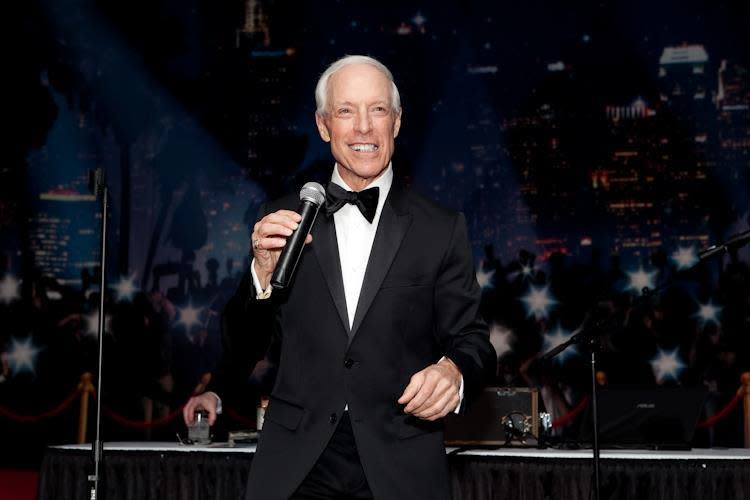 "My philosophy has been this," he continues. "I've been asked, What do you think of the music today? Well, I don't think too much of it because of one thing. Music has to have a melody; it has to have a lyric; it has to have a rhythm to it where you can dance to it. I mean, if there is no lyric, if there is no story line, if there is no melody, if there is no beat, it's not music, it's just repetition."
Blavat says that the classic music of the 1950s and 1960s resonates today because of its meaning. He rattles off a few stellar examples: "I Only Have Eyes for You," "That's My Desire" and "Where or When," whose lyric he croons slowly to make the point: "It seems we stood and talked like this before..."
He says that the words' power came from their ability to speak for listeners who were often too tongue-tied to make their affections known for themselves.
The pause in the conversation's tempo is brief, and Blavat returns to the topic of his New Year's celebration 2015. "As soon as I get onstage, there will be dancing!"
Blavat is a regular at the Valley Forge Casino Resort. The destination in King of Prussia has clearly become dear to him. "It has been an outward casino since casinos opened up," he says. "I've worked [other casino venues in the area], but the Valley Forge Casino is almost like family. It is beautiful; the people are friendly. It is a different clientele than I've seen at these other casinos. It's almost like a boutique casino...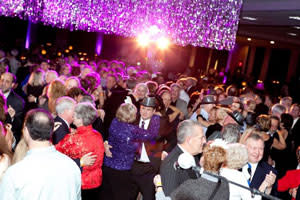 "...but not on New Year's Eve. Then, we're packed!"

The party invites revelers to Paint the Town Red for 2015. Performers include not only Blavat but also Low-Cut Connie, a group adept in both oldies and new material, in the of the greats: Jerry Lee Lewis, Little Richard, Fats Domino, Bo Diddley, Brenda Lee and so on. The ticket price ($132.65) includes surf-and-turf dinner, cocktails, favors, entertainment and dancing, and purchasers must be 21 or over. Doors open at 8:45 p.m. Tickets are going fast; get them here.

New Year's Eve in Montgomery County is a hopping night. If Blavat's invitation to his party doesn't strike your fancy, there are plenty of other options listed on our website.

As 2014 draws to the close, we at the Valley Forge Tourism & Convention Board wish you a happy 2015.