As the calendar rolls to August, it's time for some late summer fun in Valley Forge and Montgomery County, Pa. And there is no shortage of events in Montco this week. We've got a wine festival at the zoo, historic fun along Patriot Trails, First Friday celebrations in Skippack and Lansdale, train rides, concerts and performances throughout the county. 
Check out our top picks for the week ahead:
 
FEATURED EVENT: LOVE'S LABOUR'S LOST
Monday - Thursday
Abington Art Center
Shakespeare in the Summer returns to the stage at Abington Art Center this week with four performances of the beloved comedy Love's Labour's Lost on the lawn of Alverthrope Manor.
Admission is just $10 for Adults and free for children. Gates open at 6 p.m. Showtime is 7 p.m. Guests are encouraged to bring a blanket, chairs and a picnic meal to enjoy on the lawn.
FEATURED EVENT: GOSCHENHOPPEN FOLK FESTIVAL
August 11 & 12
Henry Antes Plantation
Presented by the Goschenhoppen Historians, the annual Folk Festival brings to life Pennsylvania German folklife of the 18th and 19th centuries with living history craftsmen, horse-drawn wagon rides, authentic PA Dutch cooking, live entertainment (including PA Dutch dialect singing) and tours of the historic Henry Antes House.
The Henry Antes Plantation is located at 318 Colonial Road in Perkiomenville, just off Route 73. Admission is $12 for adults 16, $3 for children ages 6-15 and free for children under 6 years. The festival runs Friday 12 noon to 8 p.m. and Saturday 10 a.m. to 6 p.m.
SPECIAL EVENTS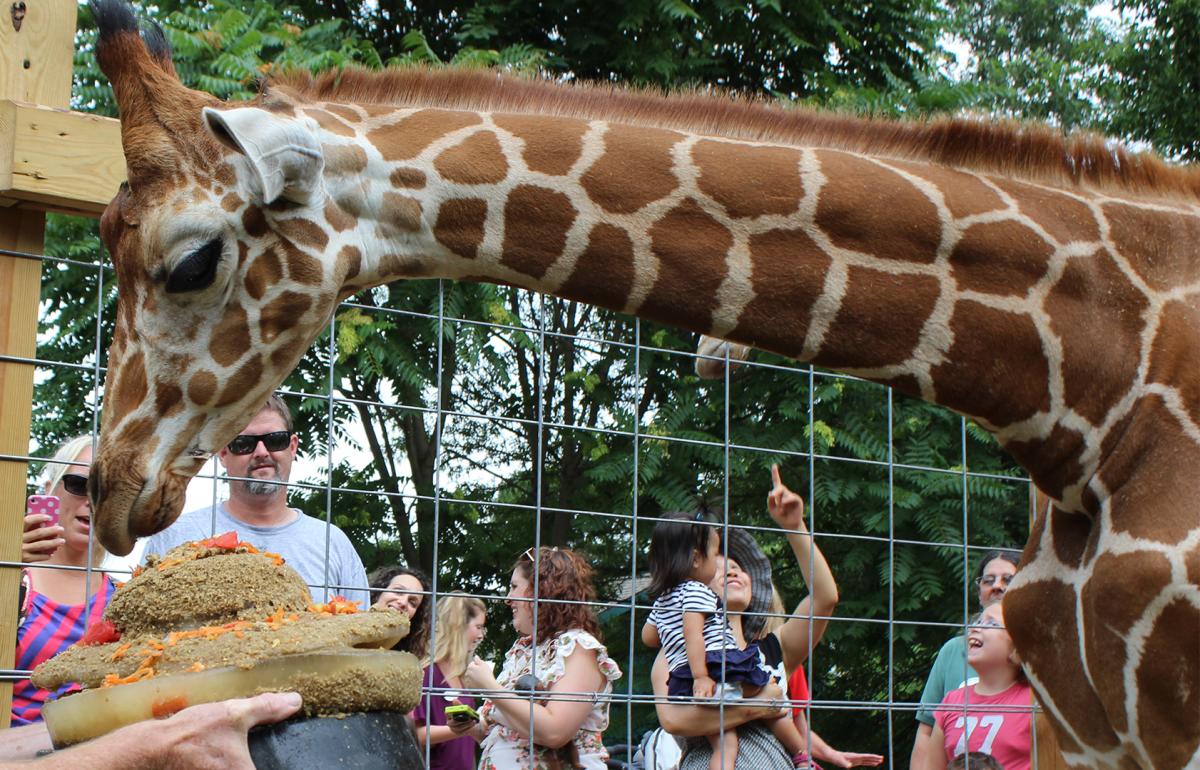 Dhoruba's Birthday Celebration
Beginning August 12
Elmwood Park Zoo
Join the Elmwood Park Zoo as they celebrate Dhoruba's Birthday. The party continues all month long with daily giraffe feedings, special photo opportunities and a chance for kids to make giraffe crafts and birthday cards.
 
CSN Night at Painting with a Twist
August 8
Painting with a Twist – Skippack
Painting with a Twist – Skippack celebrates the Philadelphia Phillies and the Phillie Phanatic on Tuesday night during CSN Night. Watch the Phils as they take on the Atlanta Braves while you paint your very own Phanatic to take home. All those registered will also receive a voucher for two tickets to a Phillies home game and a chance to win great prizes from Comcast Sports Net.
 
Eerie Limited
August 11
Colebrookdale Railroad
Boyertown is considered among the "most haunted small towns in America," and the Colebrookdale Railroad's Eerie Limited combines the elegance of a dinner train with a side of the paranormal. Hear stories of the region's haunted past while enjoying a three course meal in the café car. Or just come for the stories and the ride through the Secret Valley. Additional weekend excursions include two Campfire Express trains on Saturday and a brunch train on Sunday morning.
 
USA BMX Gold Cup Qualifier
August 13
Trilogy Park BMX
See the best BMX riders in the region as they compete in a USA BMX Gold Cup Qualifier event at Trilogy Park BMX in Pottstown. Qualifiers from each age bracket will go on to compete in one of the regional finals beginning in late September where they will race for a Gold Cup jacket and the coveted #1 rider plate.
 
Doug Miller Memorial Car Show
August 13
Collegeville Main Street
The Collegeville Fire Company presents its annual Doug Miller Memorial Car Show this Sunday on Main Street. The event runs from 9 a.m. to 3 p.m. and features professional judging for all car classes.
ARTS MONTCO IN CONCERT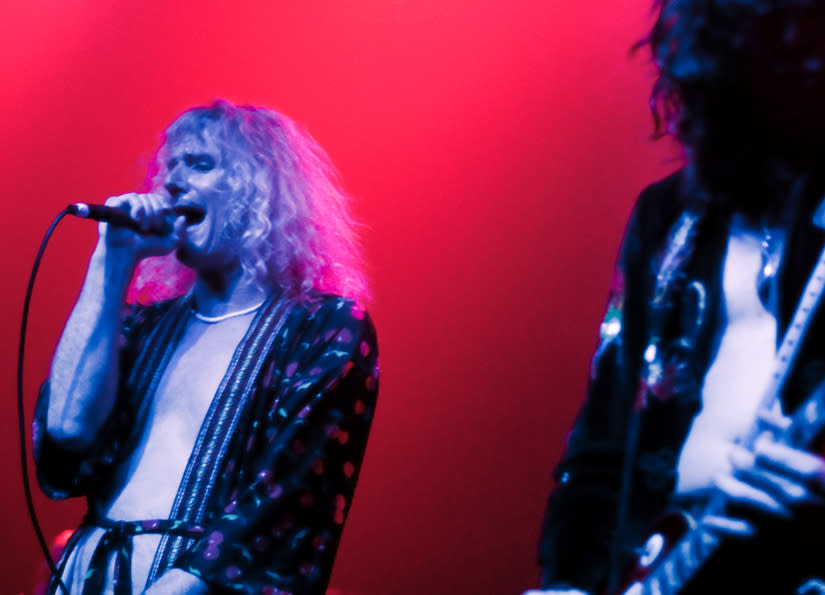 Zoso - The Ultimate Led Zeppelin Experience
August 10
Valley Forge Casino Resort
Experience the sights and sounds of Led Zeppelin when Zoso - The Ultimate Led Zeppelin Experience takes the stage at the Valley Forge Casino Resort Music Fair. It's the closest thing to seeing Page, Plant, Bonham and Jones live in concert.
 
The Machine Performs Pink Floyd Acoustic
August 12
Sellersville Theatre
It's a one-of-a-kind performance this Saturday night when The Machine takes the stage at the Sellersville Theatre for an all-acoustic set. The Machine is the preeminent Pink Floyd tribute band, performing all of their greatest hits with "chilling accuracy," according to Rolling Stone and Spin. 
ARTS MONTCO ON STAGE
The Man Who Shot Liberty Valance
Thursday, Friday and Saturday
DCP Theatre
CLOSING WEEK: The Man Who Shot Liberty Valance is a tale of love, hope and revenge in the Wild West. See what happens when a New Yorker arrives in search of a new life finds himself on the run in a strange land. The show's final three performances are scheduled for Thursday, Friday and Saturday at 8 p.m.
 
Epic Proportions
Friday, Saturday and Sunday
The Village Players of Hatboro
CLOSING WEEKEND: The Village Players of Hatboro's presentation of Epic Proportions opens this Friday evening at 8 p.m. Billed as the "Most Memorable Event in the annals of Community Theatre," Epic Proportions follows brothers Benny and Phil, extras in a 1930s Biblical epic film, as they compete for screen time and the heart of assistant director Louise Goldman. The show closes with performances on Friday and Saturday at 8 p.m.
 
Ken Ludwig's Moon Over Buffalo
Tuesday - Sunday
People's Light
Moon Over Buffalo, from the author of Lend Me a Tenor, tells the story of two fading actors who are facing their last shot at stardom while their marriage is falling apart. This madcap comedy appears on stage Tuesday through Sunday, with two performances each on Saturday and Sunday.
 
Hero School
Friday, Saturday and Sunday
Theatre Horizon
Hero School puts the power to save the world in the hands of kids. This interactive experience has kids of all ages sharpening their superhero skills before saving the school from the evil Polonium Malograve. (Best enjoyed by children ages 4 to 8 and their grown-ups). Theatre Horizon hosts 12 performances of Hero School between Friday, Saturday and Sunday.
 
CRAVE DINING EVENTS
Hotdog Mondays
August 7
Round Guys Brewing Company
If you can land an R/C helicopter on a four-pack of Round Guys beer, you win a free hotdog during Hotdog Mondays at Round Guys Brewing Company. For those who don't make a successful landing, hot dogs with the works are available for $2.50 each.
 
Physical Graffiti Yoga
August 7
The Underground at Round Guys Brewing Company
Mondays at the Undergorund by Round Guys Brewing Company are now home to Physical Graffiti Yoga, using body paint, glow sticks and black light set to the sounds of Zeppelin. It's $15 to join, and includes one free drink. The debut of Physical Graffiti Yoga is this Monday at 6:30 p.m.
 
Farm Stand
August 12
The Speaker's House
Every Saturday from Memorial Day through mid-October, Historic Trappe's Farm Stand sells fresh, seasonal produce direct from the garden of the Speaker's House. The stand's offerings include heirloom fruits, vegetables and herbs grown using traditional, organic methods. The stand is open from 9 a.m. to 1 p.m.
HISTORY ALONG PATRIOT TRAILS
Create a Taste of History
August 13
Graeme Park
Savor the experience of 18th Century cooking at Graeme Park during this Sunday's Create a Taste of History event. This week's theme is "Enjoying the Summer Abundance" with a four-course menu that includes fresh fish and fowl, herbs, lettuce and fruits that are all in season.
 
Town Tours & Village Walks
August 10
Paoli Battlefield
Take a free evening tour of the Paoli Battlefield this Thursday as part of the 2017 Town Tours & Village Walks. The program highlights many of the sites and stories from the Revolutionary War battle, complete with reenactors portraying soldiers from both sides of the conflict.
 
Fun in the 1900s History Center
August 12
Pennypacker Mills
Kids can get a feel for life a century ago during the Fun in the 1900s History Center events at Pennypacker Mills. This Saturday's program is about coal mining in Pennsylvania, and children have a chance to experience what it was like to be a Breaker Boy and sort coal and shale.
 
Living History Sundays
August 13
Pottsgrove Manor
History comes to life every Sunday in August at Pottsgrove Manor. Living History Sunday programs will showcase a variety of trades, crafts and pastimes each week.