The Valley Forge Revolutionary 5-Mile Run® on April 19 is a full morning of engagement that goes beyond the official programming of a five-mile run, a three-mile walk and a 1.776 km Young Patriot's Fun Run. As individuals cross the finish line and await the final results, the sponsors that comprise the Rev Run Expo are a good place to cool down, hydrate up, replenish carbs - and perhaps learn something interesting.
The setting for this year's post-race festivities is apt: The mini grand parade and pavilion near the Visitor Center. These two backdrops to the Expo were completed in late 2014, thanks in part to prior Rev Run funds. Its grassy area is the site of a number of programs through the year, especially for students and kids who visit the park. For example, it is a convenient spot for the many sessions of the park's "Join the Continental Army" musters.
As title sponsor the VFTCB will use the Expo to inform attendees about all the things to do, see, taste, hear and enjoy all throughout Montgomery County. The Make It Montco traveling kiosk will be present, with tourism representatives handing out copies of our current Visitors Guide. The 48-page glossy publication is chock full of recommendations for things to do, see, taste, hear and explore. It encompasses our array of cool towns and main streets, a restaurant scene that highlights just about every culinary outlook under the sun, vibrant arts and culture offerings and a host of community events and celebrations.
Those looking for refreshment can find plenty of it. Options include plenty of fruit, including bananas from Kimberton Whole Foods and apples from Rock Bottom Restaurant & Brewery. Water is courtesy of Shake Shack Track and Field, whose first-time participation in the Rev Run last year was profiled here.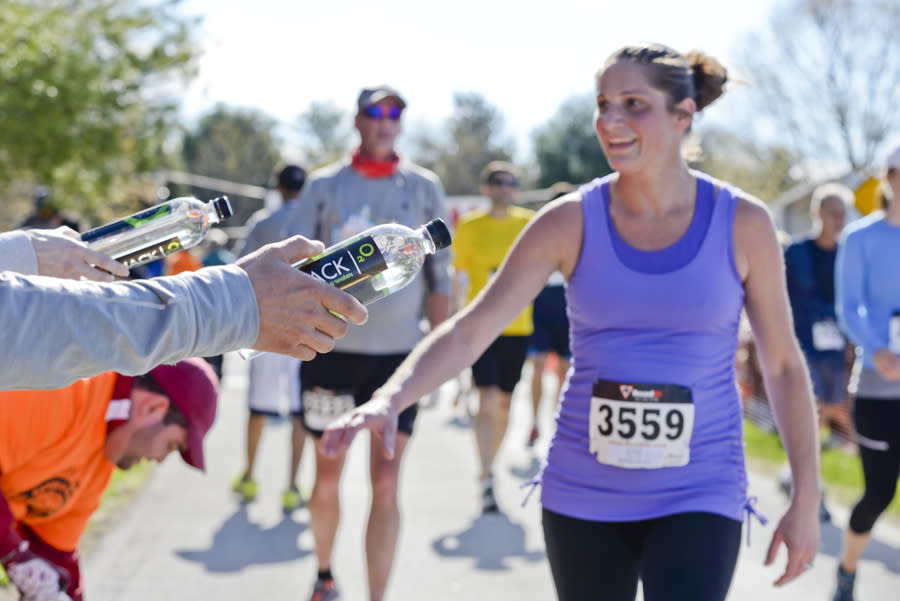 If your tastes run savory, snag a bag of chips from the Herr's Snack Factory Tour. Got a sweet tooth? Seasons 52 is back again with its fruit and yogurt parfaits. And if you like your salt and sugar mixed, there's no reason you can't blend the two.
Considering the event's draw to history buffs (all proceeds benefit park enhancements), the Expo will also feature information on the ongoing Revolutionary War programming. The National Park Service will also give attendees hands-on experiences of the natural resources within the 3,500 acres of Valley Forge. It will also highlight numerous opportunities for volunteers to get involved, a way to establish - or strengthen - a personal relationship with one of the most historical sites in all of Pennsylvania.
Last, the Expo offers the chance for runners, walkers and Young Patriots to congratulate each other, bask in the glow of a fine performance and enjoy the satisfaction of knowing their participation provides tangible support to continue the draw of Valley Forge to visitors from all over the world.