Davio's is a dining experience defined by its menu standouts: steak, crab cakes and hand-made pasta.
It's not the place you expect to find a peanut butter and jelly sandwich.
Until now.
Davio's Galleria is a newly opened, quick-service offshoot of Davio's Northern Italian Steakhouse in the King of Prussia Town Center. Its menu may be simpler, but the Davio's commitment to quality is just as integral to its culinary outlook.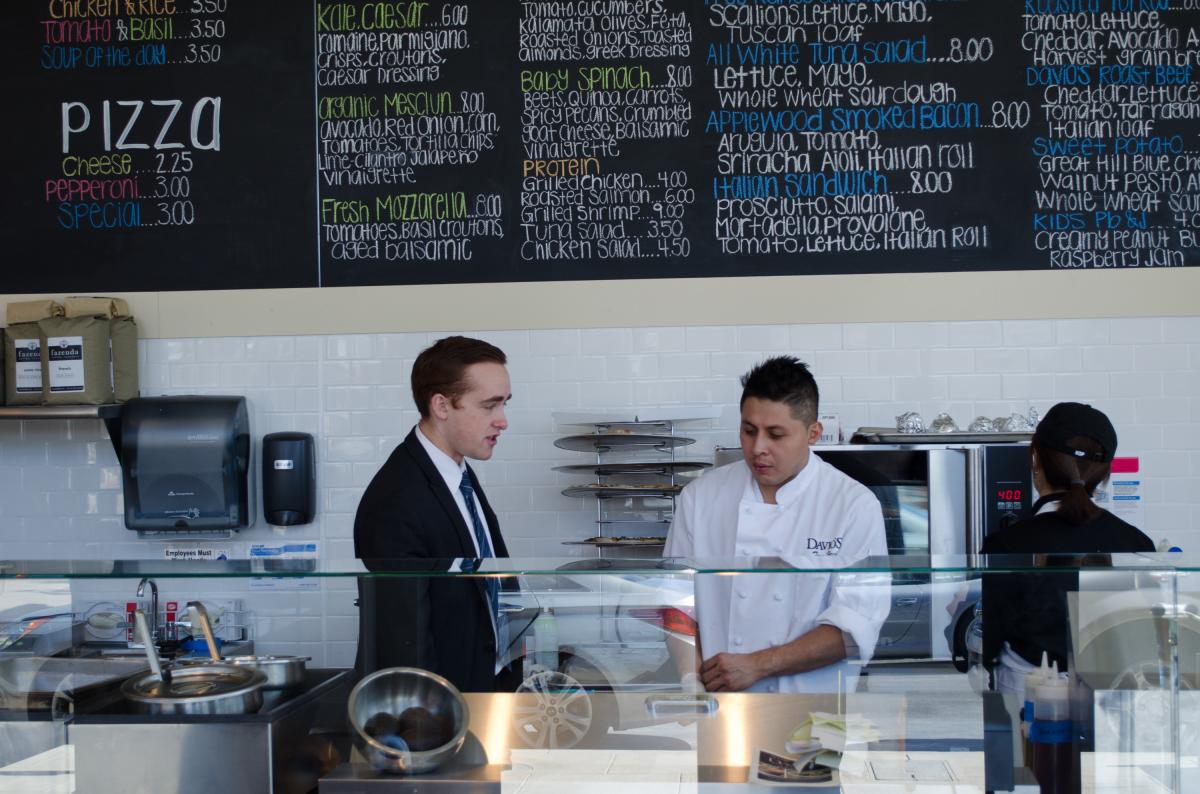 The mainstay is breakfast (oatmeal, Danish, granola, for example) and lunch (including Paninis, salads and pizza).
And a creamy peanut butter sandwich with raspberry jelly.
"Some parents ask for it to be put in our Panini press," says Michael DiFillippo, son of Davio's founder Steve. "So it gets warm and gooey and the peanut butter gets melty, and kids love it. Even if it is just a little messier," he smiles.
DiFillippo says the Galleria concept was born at Davio's flagship restaurant in Boston.
"We had a location that was in the building of Liberty Mutual Insurance Company," DiFillippo remembers. "The lunch hour became unbelievably busy for pickup orders, all coming from the offices above us. We couldn't get anything done because of the lunch rush.
"We tried just serving a limited take-out menu – something like a Panini and a bowl of soup – but even that became too much.
"So we took the next step. We blew out a wall, put in a glass window and started selling sandwiches and pizza and a soup of the day.
"Eventually, we hired a barista and started selling cappuccino and mocha lattes and drinks like that. And that then led to ice cream. And home-made gelato. We had the only gelato machine in town.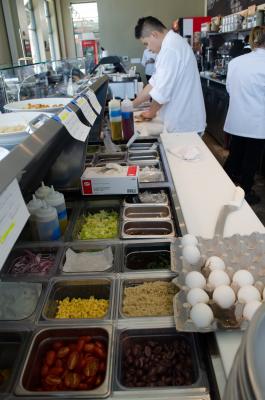 "The whole concept of a quick-serve menu just took off."
When Davio's migrated to the King of Prussia suburbs in August 2016, management was already thinking of take-out versions of its dishes.
"The real estate company had identified this storefront as an ideal place for a food retailer," DiFillippo says. "When we saw it, just across the street from our main dining room, we knew it would work for us.
"In fact," he continues, "people walk in here thinking this is the dining room. I get that; I mean, people see the logo without actually reading the sign, and they figure it's the restaurant. But we're okay with that."
As spring stretches into summer, the prime location of the Galleria is expected to be a huge asset. The Town Center is now finalizing plans for concert nights and outdoor movies. Nestled into the east side of the public square and undulating fire wall, the Galleria should see plenty of foot traffic in the May-September months.
Davio's Galleria is currently evolving toward its optimal opening hours of 7 a.m. to 10 p.m. "We hope to catch the breakfast crowd, and the Starbucks coffee crowd," DiFillippo says. "We source our coffee beans directly from a grower in Costa Rica."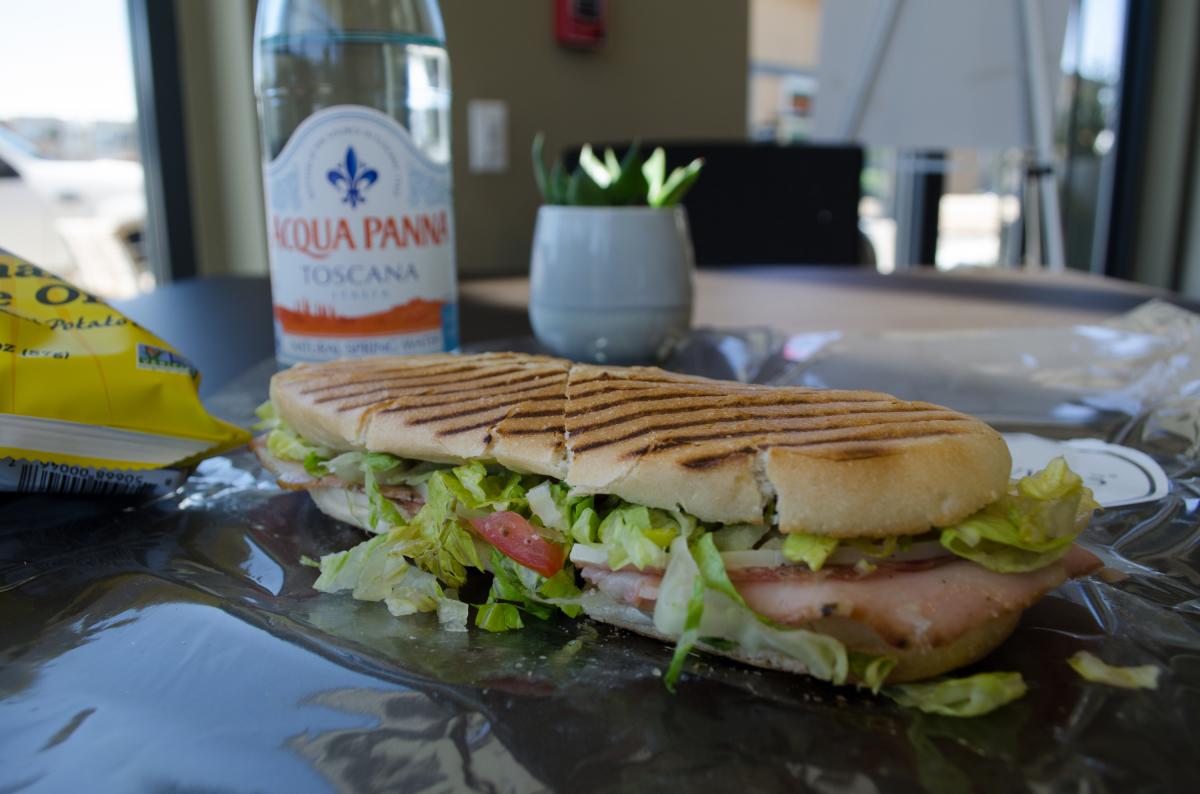 Davio's Galleria also hopes to cultivate its reputation as a caterer. "Right now, a lot of our business is right here in the Town Center," DiFillippo reports. "We'll actually make it here and walk the delivery over.
"But as demand grows, we'll be prepped to deliver all over King of Prussia."
I ask an obvious question: How much of the traditional restaurant's menu crosses over into the carry out version? In other words, does the Galleria have the cheesesteak eggrolls that Davio's is famous for?
DiFillippo answers with a nod to a freezer case behind me.
There, on the shelves, are boxes and boxes of Davio's signature appetizer, ready to be heated and eaten crunchy-gooey style at home.