The blustery weather may be stripping the leaves from the branches, but the upcoming weekend in Montgomery County, Pa., is nonetheless colorful. The following recommendations should have you painting the town red... and orange and yellow and auburn...
All weekend long, November 7-9, the spacious Greater Philadelphia Expo Center will be craft-central. The Sugarloaf Craft Festival has, for over 30 years, united the nation's most talented artisans to display their contemporary crafts and fine art. Rated as one of the top craft experiences in the country, last year more than 175,000 visitors attended Sugarloaf Craft Festivals and enjoyed the work of thousands of juried artisans. Lovers of fine crafts and art will find more than 250 top artisans displaying and selling their unique creations in pottery, sculpture, glass, jewelry, fashion, home décor, furniture and home accessories, items for the garden, and photography. Holiday shoppers note: This is a great opportunity to start checking off items on your gifts-to-purchase list.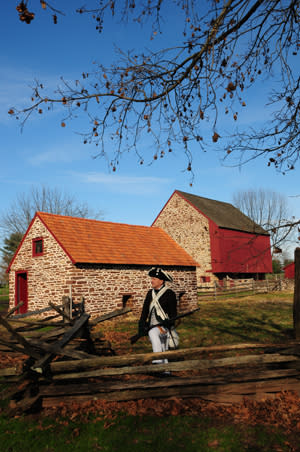 You may very well "spot" a Dalmatian - or any number of other breeds - at the Peter Wentz Farmstead "Tails on Trails" event, November 8. Walk the grounds of the farmstead to visit with local dog rescue groups. Learn more about the local places and events geared specifically to furry friends, including, perhaps, the National Dog Show sponsored by Purina. Peter Wentz Farmstead welcomes all dogs to Tails on Trails; however, leashes are required.
The John James Audubon Center at Mill Grove is dedicating November 8 to creating crafts using teasels, a dried flower head of a Dipsacus plant. This bristled seed pod is the foundation of cute crafts that include big-eyed critters that make great decorations. The workshop will explain all you need to know, and once you've got the basics, imagination can lead the way. The critters can be taken home or donated for sale in the museum gift shop, supporting the center's ongoing programming.
Lorimer Park is the setting for an explanation of how local Native Americans lived, worked, played and thrived here. The presentation on November 9 includes displays of tools and everyday items taken from nature. Necessities such as food and medicines will be explored.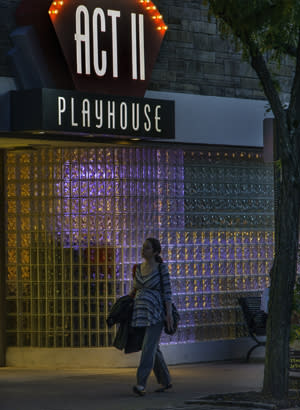 The run of Tennessee Williams' The Glass Menagerie continues at the Act II Playhouse through November 23. This four-character play depicts the struggle of a faded Southern belle seeking desperately to secure a future for two children, particularly her shyly insecure daughter. Grab a seat for an evening of theater that the Philadelphia Inquirer gushed "...gleams with empathy." Afterward, stroll directly across Butler Pike in Ambler for a bite and beverage at The Lucky Well, and enjoy the BBQ culinary skill of Food Network's Chad Rosenthal.
With sunset now significantly earlier, thanks to the return of Eastern Standard Time, you may increasingly find yourself wanting to turn your romantic evening or girls' night out into a full weekend away from home. See our list of recommended hotels and B&Bs, each of which is fully dedicated to making your stay a true escape.