Mother's Day weekend in Montco has 22 ways to make her feel special. In addition, we've got more than 600 restaurants to choose from to ensure she has a great meal while getting nowhere near the kitchen for the day.
White – Theatre Horizon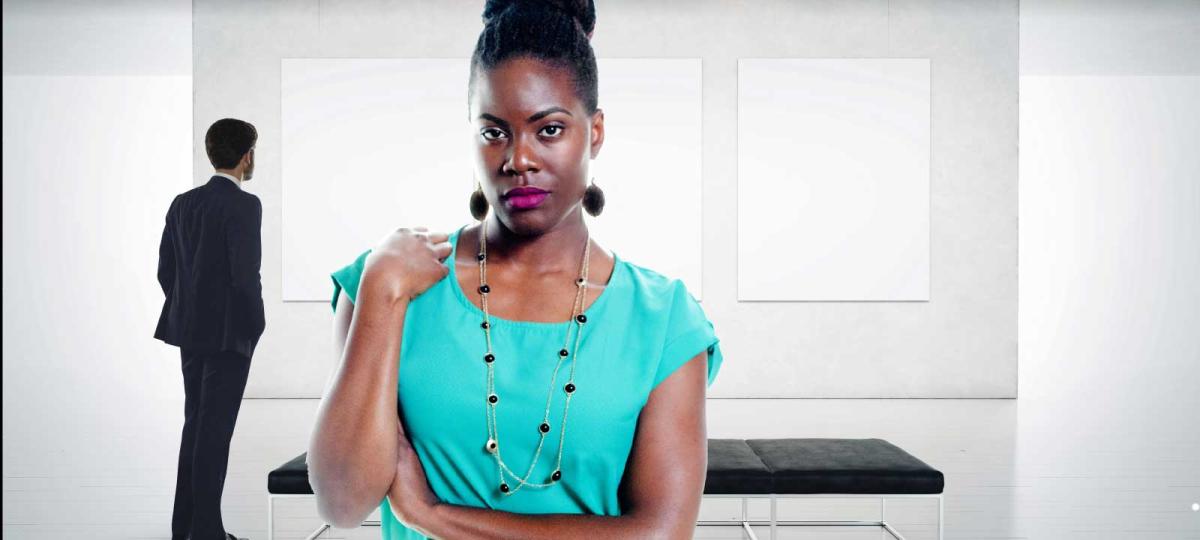 May 11-15
Gus is an artist. He's just not a famous artist. So when a major art museum puts out a call for "new perspectives," Gus – a white man – decides to seize his opportunity. He hires a black actress to present his work as her own, but as the actress gets more deeply into her role, Gus's scheme spirals out of his control. Award-winning Philadelphia playwright James Ijames challenges assumptions about race, gender, identity and art in this seriously funny new comedy at Theatre Horizon.
The Miraculous Journey of Edward Tulane – People's Light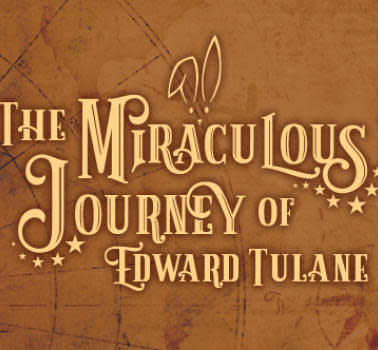 May 11-14
The production of The Miraculous Journey of Edward Tulane at People's Light represents its Philadelphia-area premiere, making it particularly appealing. From author Kate DiCamillo (Because of Winn Dixie, The Tale of Despereaux), the play involves the expansive journey of a very dignified china rabbit. The Chicago Sun Times reviewed it as follows: "…captivating for every age whether you happen to be accompanied by children or not."
Sisters of Swing – Montgomery Theater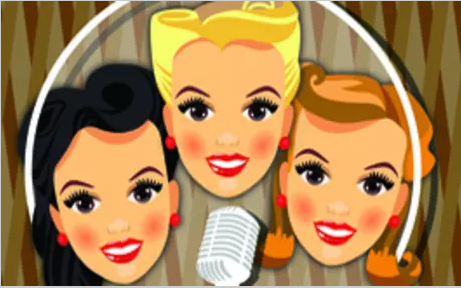 May 11-14
Patty, Maxine and Laverne Andrews were a singing sensation in the 1940s, selling more than 90 million records (nine of them gold). Their crossover appeal led to appearances on film, radio, stage shows and television. And their influence continues to be heard today, reinterpreted as R&B, jump blues and current techno-mixes. This music-packed retrospect at the Montgomery Theater tells the interwoven story of their career and their lives.
The Sisters Rosensweig – Playcrafters of Skippack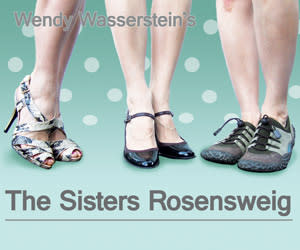 May 11-13
Wendy Wasserstein's story of what turns out to be a stressful midlife birthday party winds up being a tender comedy about love and acceptance. In the hands of the capable cast at Playcrafters of Skippack, this production will highlight the story of three uncommon women and their quest for love and fulfillment.
Dance Xplosion – Greater Philadelphia Expo Center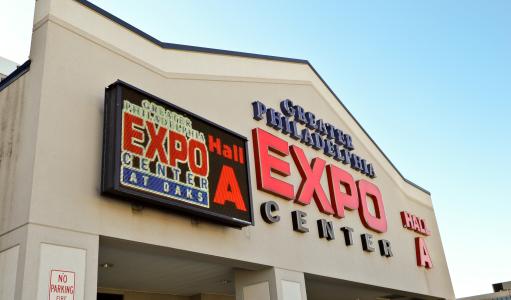 May 12-13
If multiple episodes of Dance Moms are queued up in your DVR, you might get a kick out of seeing this style of competition live and in person. The Dance Xplosion tournament at the Greater Philadelphia Expo Center showcases the athleticism, artistic expression, energy and energetic talent of performers from all over the U.S.
Eddie Money – Valley Forge Casino Resort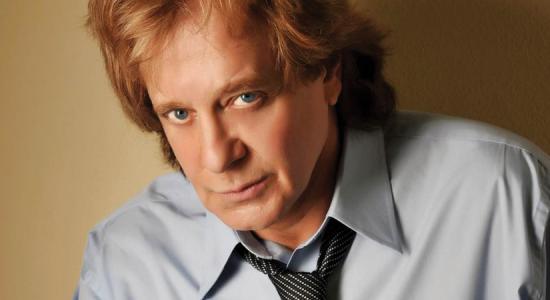 May 12
Valley Forge Casino Resort welcomes Eddie Money to the Music Fair stage. Money burst onto the scene with his eponymous debut album in 1977. Fans immediately fell in love with his sound, and the album, which went double platinum, featured hits like "Baby Hold On" and "Two Tickets to Paradise." Fans will need to act quickly; this appearance is one night only.
Mothers Day Brunch – Elmwood Park Zoo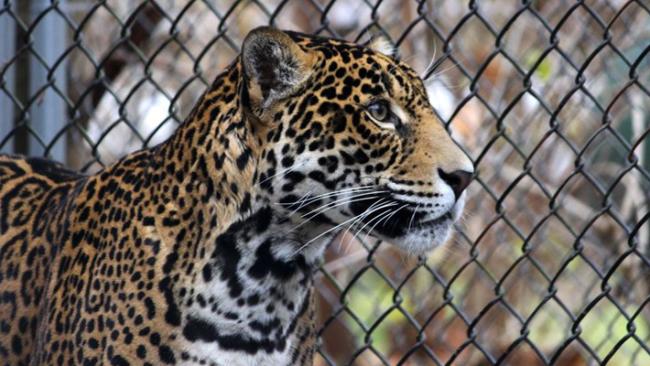 May 13-14
Inka, the female jaguar at Elmwood Park Zoo, became a new mom in early April, and her adorable kittens are just now venturing out into the new Trail of the Jaguar exhibit for some exploring and tussling. Visit them with your own mom by taking part in the annual brunch, which includes a hot buffet, photo opportunities, card-making, songs and a gift.
High Tea on the Rails – Colebrookdale Railroad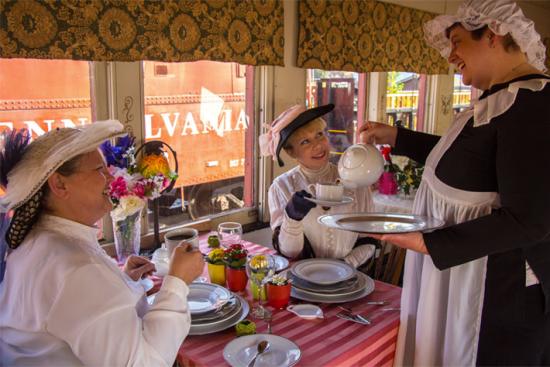 May 13-14
Enjoy high tea on the Colebrookdale Railroad in the finest English tradition, including scones, tea sandwiches and a dessert selection. The Edwardian splendor of the century-old coach is the perfect memory-making machine for a memorable Mother's Day weekend, as it trundles through a landscape filled with spring blossoms.
Mother's Day Spring Fest – Skippack Village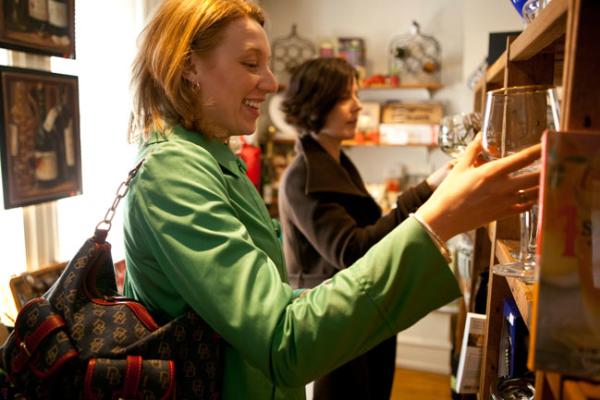 May 13-14
Spring Fest at Skippack Village is tailor-made for moms, given its accent on fashion, accessories, décor, antiques, food and live music. To keep the kids occupied, they can get their face painted and enjoy a lick of ice cream. Festival hours are 10 a.m. to 5 p.m.
Art for Mom – Painting with a Twist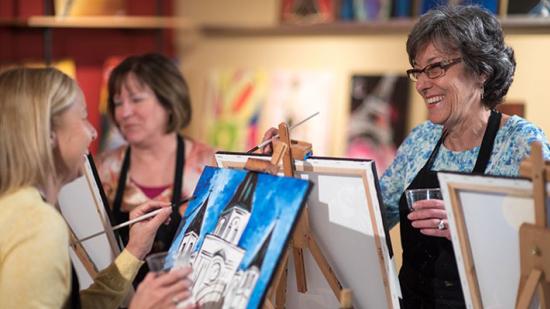 May 13-14
The days when you proudly presented mom with a finger-painted masterpiece that she hung on the refrigerator may be long behind you. But that doesn't mean you can't still honor her with a piece of original art. The instructors at Painting with a Twist – Skippack have an entire weekend of mom-appropriate artwork in which to instruct you. Better still, bring mom and create something together.
Mom's Army – Valley Forge National Historical Park
May 13
Join the rangers and volunteers of Valley Forge National Historical Park in a salute to mothers everywhere. Engage in activities and games with the women of the Valley Forge Encampment and learn about the role of women in the Continental Army. Hands-on activities at the Muhlenberg Brigade Huts throughout the day include:
Help the women spies of the army decode enemy communications
Try out 18th century laundry techniques
Experience encampment lifestyle with weaving and sewing.
Play 18th century games played by the children with their mothers
Fire up mom's enthusiasm for artillery park, with its cannon demonstrations.
 
Morning Bird Walks – John James Audubon Center at Mill Grove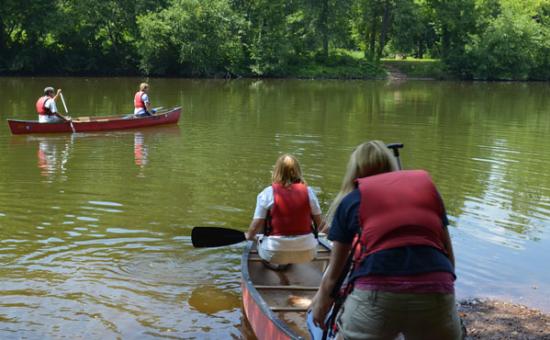 May 13
The John James Audubon Center at Mill Grove has just emerged from a major renovation; coupled with the center's springtime bird walks, a visit is an ideal way to spend a Saturday in May. The guided walks begin at 8 a.m. and trek across the creek, the meadows and the woods, spotting springtime friends in the sky. By the 10 a.m. finish time, the home/museum is open and welcoming visitors. To make it a full day, glide on the Perkiomen Creek in a canoe. Canoes depart at 1 p.m.
Mother's Day/Spring Crafts – Lower Perkiomen Valley Park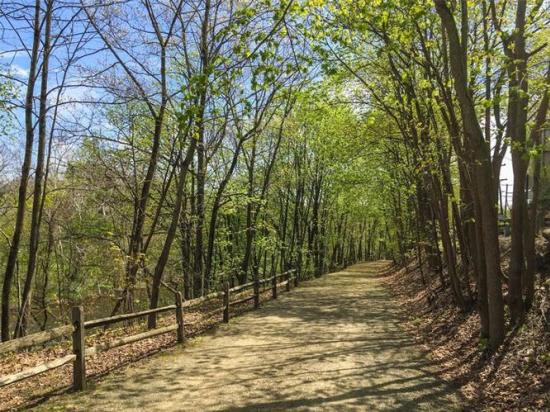 May 13
Store-bought gifts for mom are okay, but this 10 a.m. program at Lower Perkiomen Valley Park will teach them to make something from scratch, using materials collected from nature. After scavenging leaves, nuts, pinecones and flowers, it's time to get creative, making leaf art and a decorative bowl. Preregistration is required at 610.666.5371; the fee is $4.
Design Your Own Mother's Day Figurine – Byer's Choice
May 13
All moms love something homemade, but this crafty opportunity just outside Montgomery County at Byer's Choice will give her something to truly treasure: a unique caroler that you make yourself. From its head to the most detailed accessory, this figure will be exactly what you choose it to be, resulting in a heartfelt one-of-a-kind gift sure to be treasured.
Beauty and the Beast Tea Party – Town Book Center and Café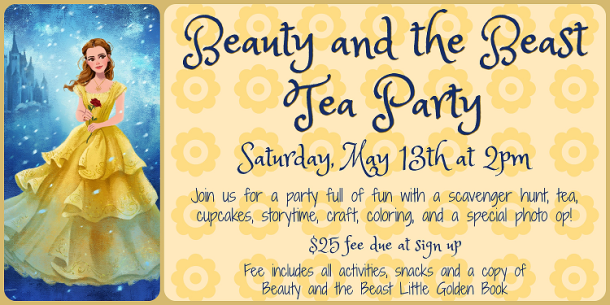 May 13
Whether your youngsters are into the 1991 animated version or the 2017 live-action film, Beauty and the Beast's link to a love of reading makes this 2 p.m. celebration fitting for the Town Book Center and Café. The $25 fee covers a scavenger hunt, tea, cupcakes, story time, a craft, coloring, photo ops and a Little Golden copy of the book.
Coffee Break Artist Talk – Abington Art Center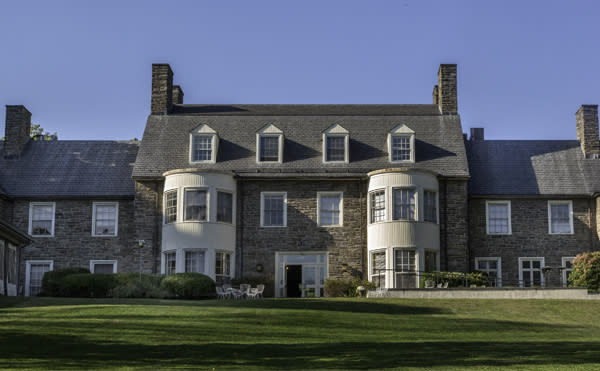 May 13
Maria G. Albornoz uses her childhood in Caracas, Venezuela, as inspiration for her ceramics work, drawing on the colors, textures, shapes and lines of an urban center surrounded by majestic mountains. Have a sip of coffee with her at the Abington Art Center at 10 a.m. and encounter her, her story and her art on a personal level.
Plein Air Festival and Sale – Wayne Art Center
May 13
Thirty-two artists from across the nation (literally Maine to California) take palette in hand to capture the icons of Valley Forge National Historical Park. On May 13, six of the most distinguished works will hang in the Wayne Art Center, as part of its Plein Air Festival Soiree and Sale (6-10 p.m.).
Mother (Nature) Day Hike in the Park – Lorimer Park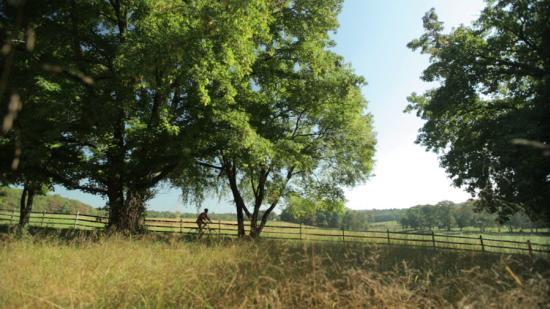 May 14
Explore Mother Nature with your own mother. This naturalist-led walk in the woods covers the most scenic and flowered parts of Lorimer Park. All this free afternoon event requires is a quick call to register (215.947.3477), a pair of good walking shoes and a love of mom in the great outdoors.
Marty – The Colonial Theatre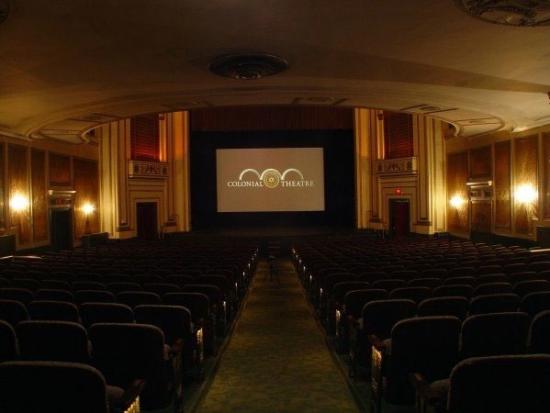 May 14
This 1955 classic film starring Ernest Borgnine as Marty Piletti, a workaday butcher, may seem an off-center choice for Mother's Day, considering his somewhat strained relationship with his ma. But then again, it's not as extreme as other movies with similar themes (Mommy Dearest, for example, or even weirder, Psycho, for example). The screening at The Colonial Theatre is ideal for your film-buff matriarch.
Afternoon Tea – Cooking Spotlight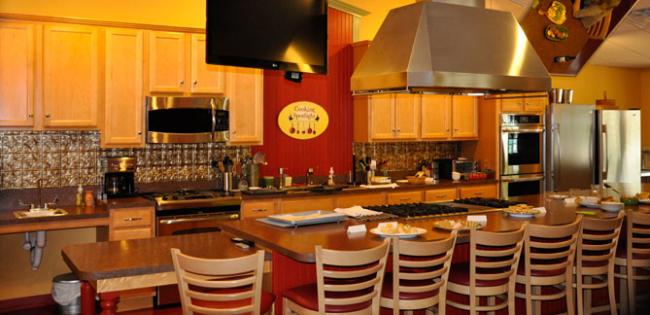 May 14
Relax and enjoy a delightful afternoon tea for Mother's Day. Cooking Spotlight serves a traditional English afternoon tea. Arch that pinky in the air to enjoy scones, clotted cream and jam, assorted tea sandwiches and little cakes while sipping lovely teas.
Mother's Day Garden Brunch – Morris Arboretum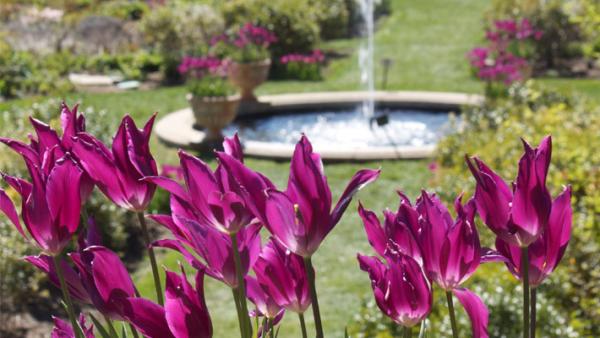 May 14
Chef Josh Hunter is taking care of all the details to get Mother's Day off to a delicious start in the lush surroundings of Morris Arboretum. The menu includes eggs, caramel French Toast, breakfast meats and trays heaped with pastries. Once everyone is full, the spectacular pathways of the arboretum are open for strolling and browsing the beauty of spring.
Twelfth Night – Bryn Mawr Film Institute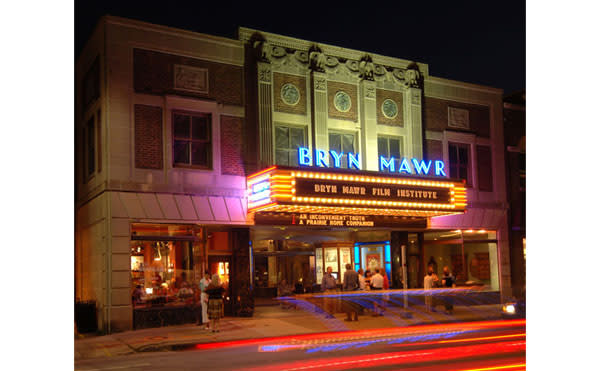 May 14
Once again, a local movie screen lights up with Shakespeare presented by the National Theater of London, displayed in all its high-def, streaming glory. This production of Twelfth Night uses 21st Century stagecraft to provide a dazzling, romantic and hilarious showing at the Bryn Mawr Film Institute.
It's not too late to plan a whole weekend getaway for mom. Check our online hotel resource, find a nook that fits her perfectly, make a reservation and treat her to a real escape.