A new week brings a brand new lineup of awesome live music, hilarious comedy, and wonderful live theater right here in Montgomery County. Check out some of our favorite events happening this week, below!
Featured Event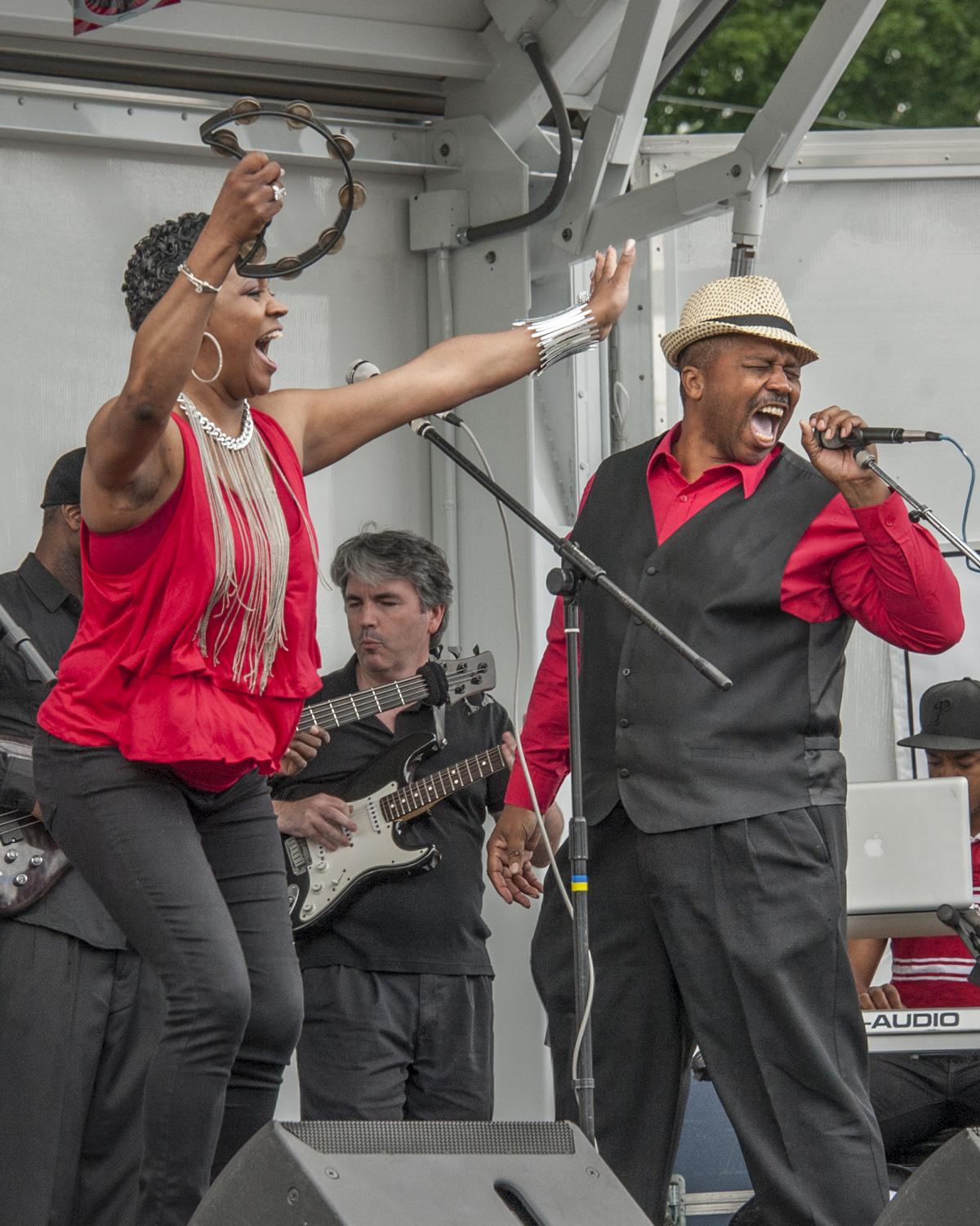 AMBLER ARTS & MUSIC FESTIVAL
June 14 - 15
Ambler Main Street
Welcome to the 2019 Ambler Arts Festival! Over 70 exhibitors will be showcasing their original art and personally hand-crafted items.
Butler Avenue will be closed to allow the artists to fill the streets and for you to enjoy the day in the arts and crafts marketplace. The festival will feature a wonderful array of exhibitors including fine art, acrylics, watercolor, sculpture, photography, pottery, fiber, wood work, jewelry and more!
MONTGOMERY COUNTY STUDIO TOUR
June 15 - June 16
Across Montgomery County
Each summer the tour showcases the best artists and studios across Montgomery County. 
Arts Montco is a proud partner and promoter of this unique and intimate opportunity to provide unlimited access to the artists and a clearer understanding of their stories and creative process. Friends, families, art enthusiasts, and the curious are invited to experience and meet a variety of outstanding artists as they exhibit their work during this free, two-day event! 
Over the past two years, over 50 artists and 20 studios have been part of the tour offering a variety of ways for participants to see and collect art. Not an art aficionado? Not a problem. The Montgomery County Studio Tour is not an exclusive club. Just come out and enjoy a weekend of open studios. Aspiring art collector? Plan your weekend and get out early to ensure you have art on your walls by Monday.

Montgomery County Studio Tour makes art affordable for everyone and shows that art can be everywhere. Every artist on the tour is required to create one unique, 6-inch x 6-inch piece of original art to sell for $75 as a "County Collector." All other artwork is available for sale at full price. Whether this is your first time buying original art or you are a seasoned collector, the tour has something for everyone.
COMEDY CLUB PRESENTS: LOUIS KATZ
June 14
​Valley Forge Casino Resort
Louis Katz's comedy deftly combines the highbrow and the lowbrow, creating a style that is truly unique. An internationally headlining comedian, Louis' numerous television appearances include NBC's "Late Night with Jimmy Fallon," HBO's "Down & Dirty with Jim Norton," and most recently, Comedy Central's "This Is Not Happening." His own half-hour stand-up special also aired on Comedy Central.
SHAKESPEARE IN HOLLYWOOD
June 14 - June 29
DCP Theatre
One could hardly call this a typical Shakespeare play. Cameras are rolling on the 1930's Hollywood set of A Mid Summer Night's Dream.  Actors are in place and German director, Max Reinhardt, is barking direction at them.  During the commotion, who should appear on scene but Shakespeare's very own characters, Oberon and Puck! The film actors not only find themselves switching in and out of scenes with the jesters, but also discover that the real Puck has found a way to utilize his love potion! What else will this otherworldly encounter have in store for them? 
BILOXI BLUES
June 7 - June 22
The Village Players of Hatboro
SHOW DATES: June (2019) 7, 8, 9, 14, 15, 16, 21, 22
Biloxi Blues centers on the experiences of a young army recruit, Eugene Morris Jerome, during World War II. At basic training in Biloxi, Mississippi, Eugene is determined to use his army experiences to help his writing career, and keeps detailed memoirs about his experiences. Eugene and his fellow soldiers-in-training suffer under a hard-nosed drill sergeant, attempt to stomach the terrible army food served up in the mess hall, and bond over an adventure to visit the local prostitute. Along the way, Eugene is forced to learn about authority, danger, sex, assimilation, bigotry, homosexuality and love. In the process, he discovers that life can be both ugly and tender.