A new week brings a brand new lineup of awesome live music, hilarious comedy, and wonderful live theater right here in Montgomery County. Check out some of our favorite events happening this week, below!
Special Events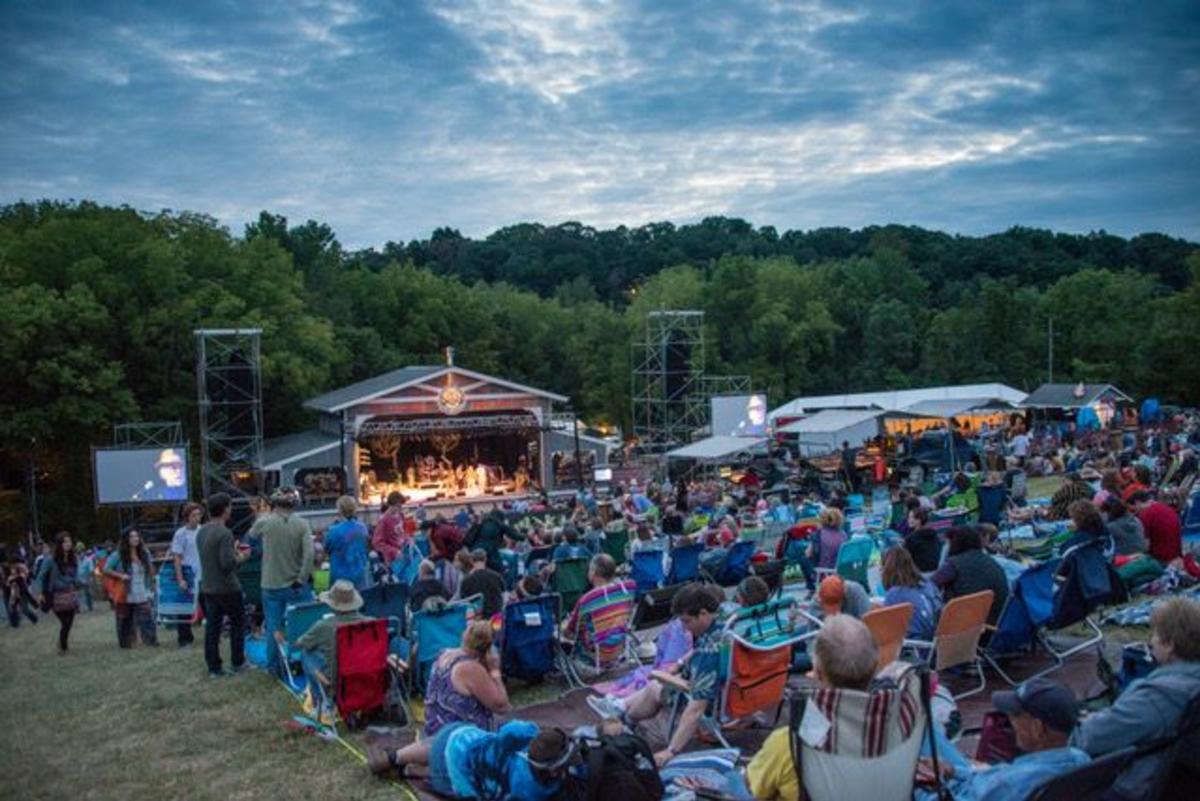 The 58th Annual Philadelphia Folk Festival
August 15 - 19
Old Pool Farm
The annual Philadelphia Folk Festival, put on by the Philadelphia Folksong SocietyOpens a New Window., is the longest continuously running outdoor music fest in North America. Fest brings some of the leading names in folk music to Montgomery County for three days each August.
CIRQUE DU SOLEIL AMALUNA
Through August 25
Greater Philadelphia Expo Center
Performances of Cirque Du Soleil AMALUNA continue under the Big Top at the Greater Philadelphia Expo Center at Oaks. The story of freedom and self-discovery will be on stage in Montgomery County through August 25.
ANNIE
August 2 - 18
DCP Theatre
One of the most famous family musicals is back! Annie resides in an orphanage run by the vicious Miss Hannigan. However, she longs to be reunited with the parents who left her 11 years ago. With the help of the other girls, she escapes the orphanage. Soon afterwards, the wealthy Oliver "Daddy" Warbucks takes Annie into his home for Christmas. Together they are determined to find her parents. During the search, Annie discovers her talents and meets exciting new people. She learns that the happiest times in life happen when they are least expected. Enjoy classic songs like "Tomorrow", "It's a Hard Knock Life", and more!
PIPPIN
August 16 - 25
Steel River Playhouse
Come along for this wild ride of self-discovery and intrigue. Young prince Pippin craves excitement, passion, adventure, and the respect of his father. In his search for happiness and fulfillment, he goes off to war - only to find himself fighting a completely different battle than the one he first expected. 
Pippin is both directed and choreographed by the prolific Dann Dunn, who sees the young prince as trying to "find and conquer a small corner of the sky".
DIVAS OF VALLEY FORGE CASINO RESORT
August 18
​Valley Beach Poolside Club
Hosted by Philly's most famous Queen, Brittany Lynn (Philly Drag MafiaOpens a New Window.) has over twenty years of drag performance under her belt including casino residencies, stand-up comedy tours, and shows across the country. This is a show that will impress even the fussiest queen in your group! 

Divas of Valley Forge Casino Resort brings you all your favorite past and present stars: Gaga, Elton John, Liza, Barbra, Britney, Madonna – you never know who will show up on our stage! It's the next best thing to seeing the actual stars themselves…while enjoying the comfort of Valley Beach and all it has to offer – fabulous cocktails and fun foods. The only thing you'll be hungry for is MORE OF THIS AMAZING SHOW! 

$10 cover at the door beginning at 7pm.