A new week brings a brand new lineup of awesome live music, hilarious comedy, and wonderful live theater right here in Montgomery County. Check out some of our favorite events happening this week, below!
Featured Event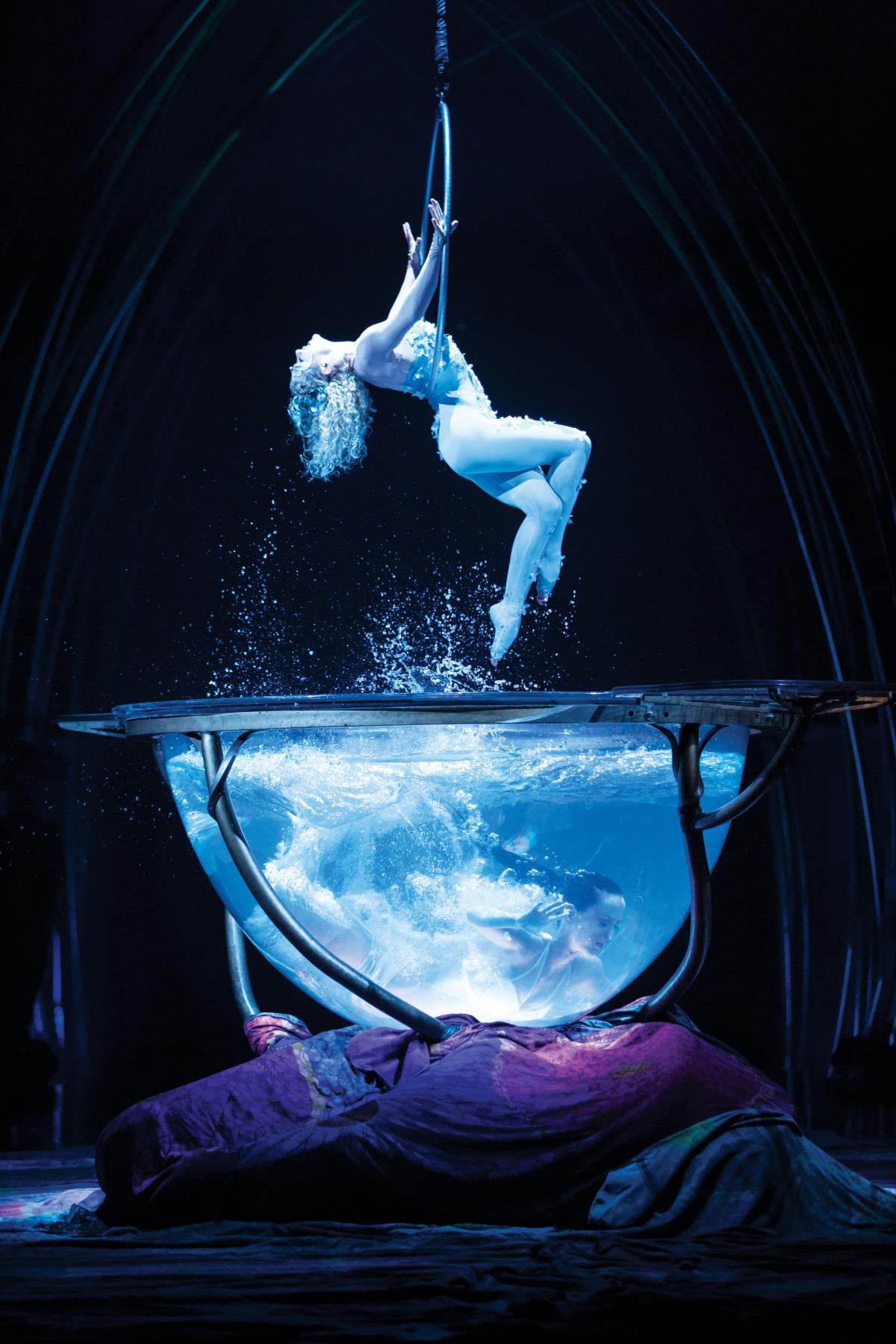 CIRQUE DU SOLEIL AMALUNA
Through August 25
Greater Philadelphia Expo Center
Performances of Cirque Du Soleil AMALUNA continue under the Big Top at the Greater Philadelphia Expo Center at Oaks. The story of freedom and self-discovery will be on stage in Montgomery County through August 25.
KALAMAZOO
​July 10 - August 4
Act II Playhouse, Ltd.
 
LAST CHANCE: You're never too old to be young at heart. When Peg and Irv try online dating, they discover love isn't any easier the second time around. A riotous romantic comedy about life's second act. Starring Carla Belver (Driving Miss Daisy, The Glass Menagerie).
ANNIE
August 2 - 18
DCP Theatre
One of the most famous family musicals is back! Annie resides in an orphanage run by the vicious Miss Hannigan. However, she longs to be reunited with the parents who left her 11 years ago. With the help of the other girls, she escapes the orphanage. Soon afterwards, the wealthy Oliver "Daddy" Warbucks takes Annie into his home for Christmas. Together they are determined to find her parents. During the search, Annie discovers her talents and meets exciting new people. She learns that the happiest times in life happen when they are least expected. Enjoy classic songs like "Tomorrow", "It's a Hard Knock Life", and more!
SEX, LIES, AND FISH
August 2 - 10
The Village Players of Hatboro
(Comedy) Sex, Lies, and Fish is a fast and funny slapstick farce. After the death of his father in a tragic fish-mongering accident, Lewis Paglinini has become sole owner of the lucrative Friendly Fisherman's Fish Filet Factory. Desperate for a share of the business, motel magnate Albert D'Auria attempts to earn the young man's favor with a once-in-a-lifetime offer. In exchange for a piece of the Fillet Factory, Albert is prepared to offer Lewis his daughter Babs' hand in marriage. Babs, meanwhile, has been carrying on an illicit love affair with Albert's business rival, Dominick Vinta. Following the advice of her maid, Sissy, Babs agrees to marry Lewis while secretly plotting to murder him after the wedding in order to secure the minced-fish money for herself.