A new week brings a brand new lineup of awesome live music, hilarious comedy, and wonderful live theater right here in Montgomery County. Check out some of our favorite events happening this week, below!
Special Events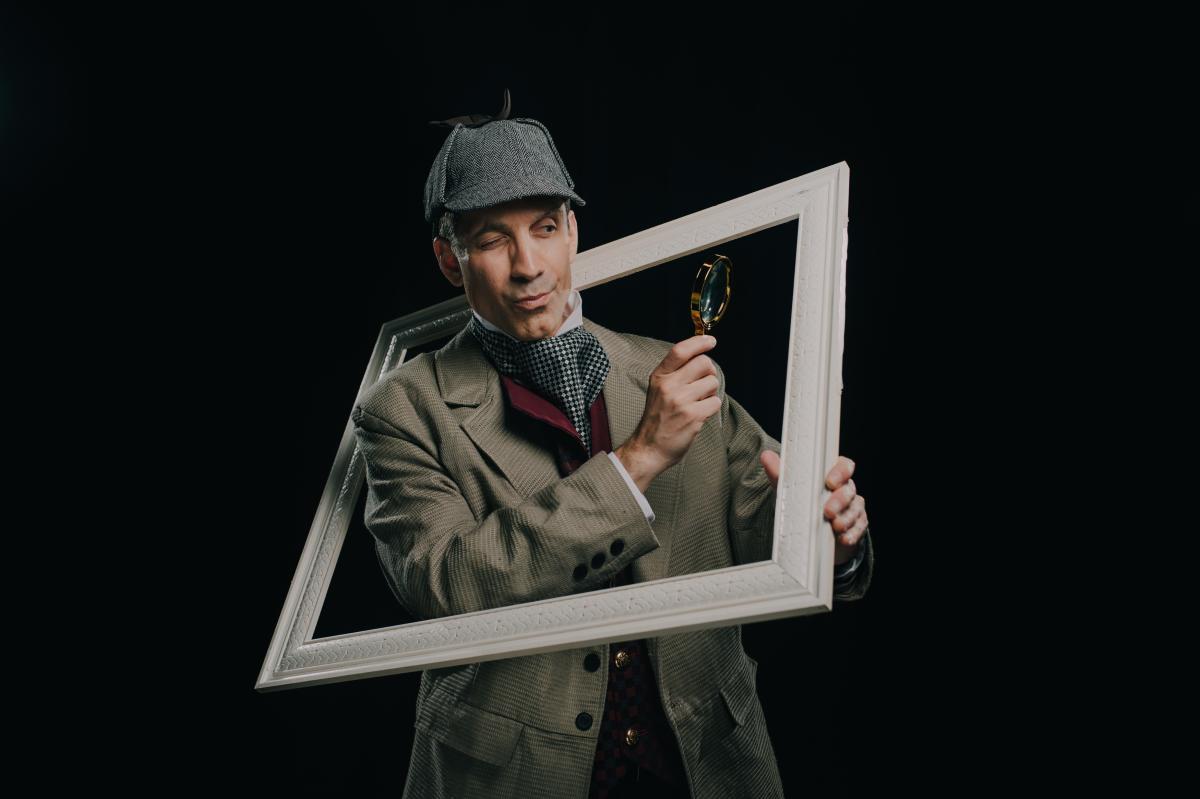 THE HOUND OF THE BASKERVILLES
November 10 - December 8
Theatre Horizon
An ancient curse, a desolate moor, a spectral hound, and only three actors.  This hilarious Sherlock Holmes caper is equal parts mystery and side-splitting spoof!c
WILD LIGHTS
November 22 - January 5
Elmwood Park Zoo
Celebrate the holiday season with the return of Wild Lights to Elmwood Park Zoo! We're flipping the switch on millions of lights that will shine throughout the zoo.
You're in for a treat this holiday season as Wild Lights transforms Elmwood Park Zoo into a bright and stunning winter wonderland! Millions of lights will illuminate all of our 16 acres. You'll be dazzled by animated installations, interactive elements, and themed attractions. Follow the lighted path to visit Disco Ball Way and Candy Cane Lane, and be sure to stop by Santa's Workshop for photos with the big man himself. And don't forget, Santa's live reindeer will be returning to the zoo for photo ops as well!
Take a stroll through Snowflake Central and be dazzled by Rainbow Runway. Catch our giant video show in the giraffe yard, and marvel at the custom decorations in the Wonder Way Christmas Tree exhibit. And of course, be sure to visit Santa's Workshop for photos with the big man himself.
WINTER GROUP SHOW: EARTH, WIND, & FIRE
December 1 - February 16
Exhibit B Gallery
Get pumped, our Winter group show is about to open! This year's theme is "Earth, Wind, & Fire". The show features work from 30 artists and includes tons of media, size, price points, and techniques. You're really going to love it. Opening reception is Friday, 11/15/19 5-9 and runs through 2/15/20. (facebook only allows us to post this event through 1/5 but ti definitely runs into February:) Visit our site for gallery hours, free parking info, and more
GOLDEN SLIPPERS: IMAGES OF THE MUMMERS FROM WOODMERE'S COLLECTION
December 1 - January 5
Woodmere Art Museum
The Mummers Parade, held annually in Philadelphia on New Year's Day, is one of the oldest folk festivals in the United States. The performers' colorful and elaborate costumes have captured the imagination of many of  the city's artists, whose work will be on view in this exhibition. Untitled, date unknown, by Gilbert Lewis (Woodmere Art Museum: Gift of Eric Rymshaw and James Fulton, 2017)
THE HOUND OF THE BASKERVILLES
November 10 - December 8
Theatre Horizon
An ancient curse, a desolate moor, a spectral hound, and only three actors.  This hilarious Sherlock Holmes caper is equal parts mystery and side-splitting spoof!c
LITTLE RED ROBIN HOOD: A MUSICAL PANTO
November 22 - January 5
People's Light
Fairytales collide in our brand new holiday panto — Robin Hood is dead, his merry men are in hiding, and Nottinghamshire is taken over by a greedy villainess. (Gasp!) Can a new hero, or heroine, emerge from Sherwood Forest and save the day? Set in the 1940s with a dash of the medieval, this hilarious, musical mashup is our most inventive panto yet. For tickets and more information, please visit: https://bit.ly/2qfrg4h