The upcoming summery weekend has plenty of reasons to forego your usual Monday-to-Friday routine, reschedule your chores and spend the time outdoors with friends and family. Catch a rescheduled July 4 fireworks show. Glide along the Perkiomen Creek. Watch a movie under the stars. Or grab a seat for an amazing concert.
Blobfest - The Colonial Theatre
July 8-10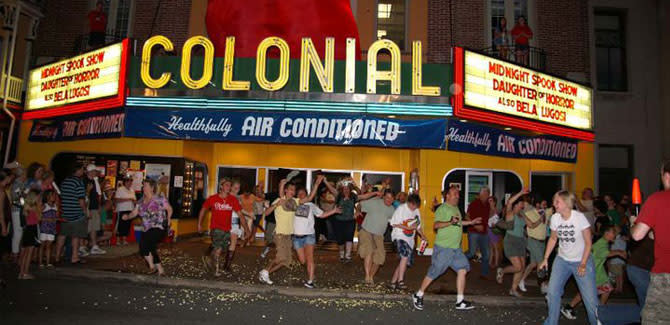 Run! Hide! Scream! It's the 2016 edition of Blobfest, a three-day celebration of sci-fi silliness at The Colonial Theatre. The event's signature stunt - a run-out from the theater into the streets of Phoenixville - is sold out. But the rest of the party features screenings of the film (the run-out does not), along with other 1950s-style screamers.
Charlie Daniels Band - Valley Forge Music Fair
July 8
Maybe the devil did indeed go down to Georgia, but for sure, the Charlie Daniels Band is coming up to King of Prussia's best concert venue, the Valley Forge Music Fair at Valley Forge Casino Resort. With a set list ranging from bluegrass to Southern rock to gospel, it is easy to grasp why Daniels has spent the past 60 years touring the nation and wowing fans.
Reading of the Declaration of Independence - Peter Wentz Farmstead
July 8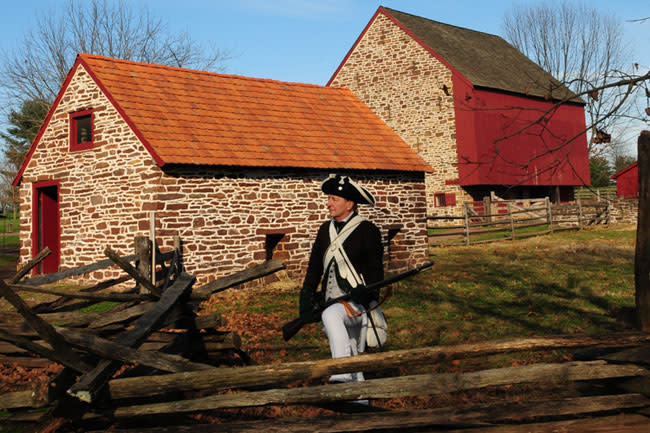 Peter Wentz Farmstead was a hotspot of activity during the Revolutionary War, having twice served as a temporary HQ for General Washington. This weekend, the site honors the document that started it all, with a dramatic reading of the Declaration of Independence. Come out, hear the words that sparked our pursuit of freedom. Support the patriot cause with a cheer of "Huzzah" or "Down with the King!"
Great American Guitar Show - Greater Philadelphia Expo Center
July 9-10
The Great American Guitar Show at the Greater Philadelphia Expo Center brings together music fans, dealers, builders, collectors and manufacturers to appreciate instruments both classic and new. Guitarists, don't fret: This event is a must-do for musicians of all ages and abilities.
Canoe with Perks - John James Audubon Center at Mill Grove
July 9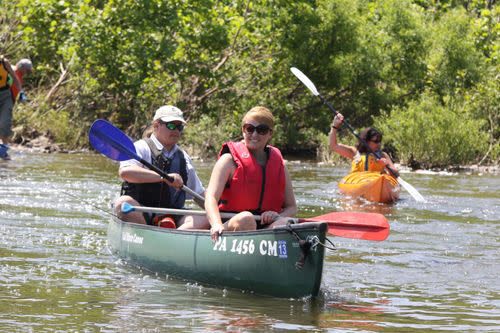 The Perkiomen Creek in Audubon winds its way alongside two of the area's busiest roadways, Route 422 and Egypt Road. But once paddlers get out on the sparkly water, the outside world drifts away, and nature's beauty unfolds in quiet splendor. This trip is idea for novice paddlers; guides from the John James Audubon Center supply all the equipment and point out highlights along the way. This may be the most relaxing journey in all of Montgomery County.
Phoenixville Fireworks - Friendship Field
July 9
When a rain delay pauses a baseball game, it's usually just an hour or two. When it delays a fireworks show, it can be a handful of days. But that just builds anticipation. Phoenixville's display is July 9 at Friendship Field (on Fillmore Street) at 9 p.m.
John Carpenter - Keswick Theatre
July 9
Film director John Carpenter's action/horror movies often featured his own music scores (Halloween for example). His interest in film and music both kicked in at an early age, the latter thanks to his music-professor father. Carpenter will take the stage of the Keswick Theatre to demonstrate how these two art forms came together in his body of work.
Movies in the Park - Fischer's Park
July 10
Blow up your Sunday evening. Grab a chair or blanket and a bag of some snacks and sit in front of the inflatable screen at Fisher's Park (2235 Bustard Road, Harleysville) for a free movie night. The feature this weekend is The Minions Movie, and the start time is after dusk, roughly 8 p.m.
Norristown Fireworks - Elmwood Park
July 10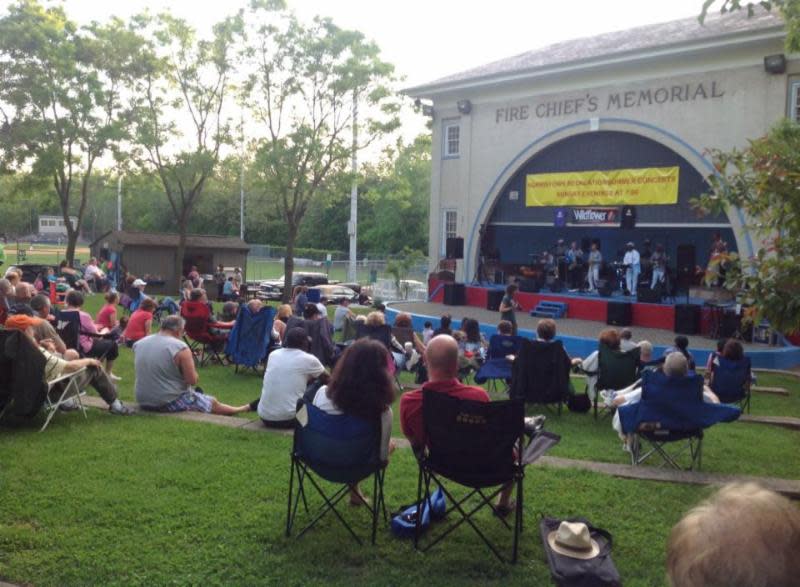 Although the rockets' red glare was dimmed somewhat by the soggy weather, the postponement of the Norristown fireworks merely extends that patriotic feeling into this weekend. The music beforehand at the band shell is by Skitty Show, and the pyrotechnics follow at dusk. Elmwood Park is off Harding Boulevard.
Chicago-style Blues - Sellersville Theater
July 10
Toronzo Cannon's story is a great one: Chicago bus driver by day, rising blues great by night, he grew up in the South Side where he heard blues greats like Buddy Guy and Junior Wells. He bought a guitar at 22 and hasn't looked back. For a cool ending to a hot weekend, this concert at the Sellersville Theater is a best-bet.
Natural History Walk - Norristown Farm Park
July 10
Summertime evenings are perfect for walking. The heat of the day starts to back off, the skies turn golden with pre-sunset light and little critters come out to forage one last meal before the onset of dark. These are only some of the reasons to take part in this program at Norristown Farm Park. Bring the kids, grab a pair of binoculars and line up behind Ranger Mike, your guide on a two-mile adventure.

Make this July weekend a true escape by staying in one of Montgomery County's premier accommodations; we've got a number that have spectacular pools to provide plenty of summer relaxation time to regroup after enjoying our fantastic events.