You have 60 minutes to accomplish one goal: escape.
That's the idea behind Escape Room Mystery, one of the newest attractions in King of Prussia. The concept is simple. Up to eight people are locked in a room and must work together to find the clues needed to escape.
Escape Room Mystery is run by the tag-team couple of Noel and Brian Keen. They were inspired to open Escape Room Mystery after partaking in a similar attraction in Florida. Brian, who has 20 years of engineering experience and last worked at Volvo, wanted to go in a different direction with his life.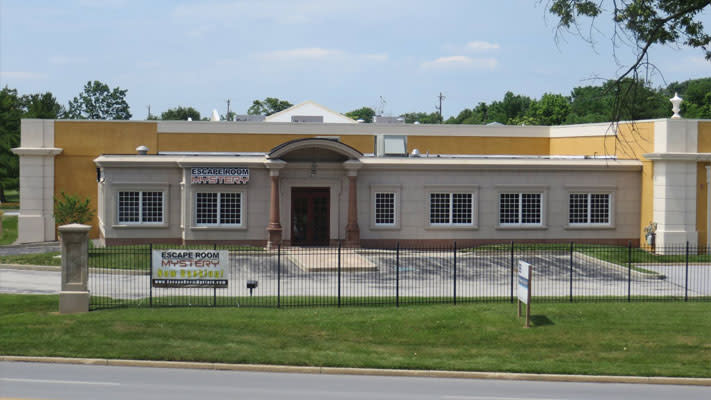 "Near the end of my career I started to lose my passion," Brian said. "I wanted to start a business that offers a fun, unique and special experience.
"When my wife and I completed an escape room, I thought to myself, 'I'm capable of making this.' Escape rooms bring something different into people's typical and ordinary lives, so the idea was perfect to me.
"My wife and I noticed and the quality of escape rooms weren't up-to-par with the ones internationally, in particular with the electronics within them. This is something I focused on when designing the rooms and feel separates us from our competition."
There are a total of four rooms, each with a unique theme: The Laboratory, Revolution Spies, The Egyptian Tomb and The Billionaire's Den. Each room took around three months to design and construct. To make the experience fully-immersive, professional artist were hired.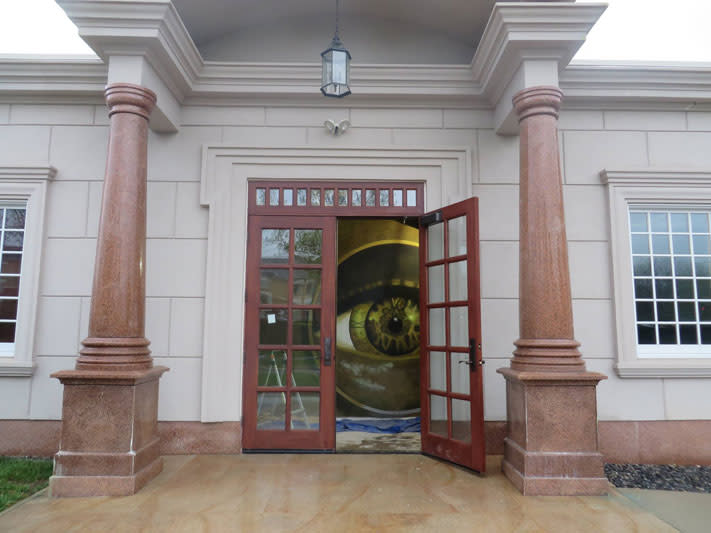 "We want people to feel as if they're living during the Revolutionary War or actually exploring an ancient tomb," Brian comments. "It adds to the memory."
To try first hand this experience, seven of my colleagues and I paid a visit to Escape Room Mystery to test our critical thinking, teamwork and observation skills.
When we arrive, our guide escorts to our room. She debriefs us - you don't have to jump to reach something, don't force something to move if it doesn't want to budge, and refrain from using your cellphones - and lets us in the area where we will spend the next hour.
Sticking true to the historical roots of Montgomery County, we pick the Revolution Spies adventure.
As soon as she shuts the door, the lights flicker and child's voice engulfs the room.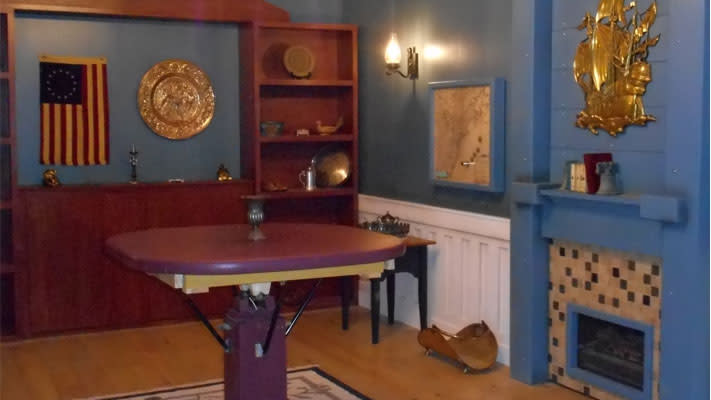 We are no longer eight coworkers. We are eight Patriots sneaking into a suspected Loyalist's home to determine when the British plan next to attack the Colonial army. If we don't find the information in time, we will get caught by the British.
As soon as the boy's voice cuts out, the frenzy begins. All of us start to rummage through the small, 1700s-themed reading room. Artwork is taken off the wall. Furniture is moved to see if there's clues behind them.
But without going into full detail and spoiling the adventure, here are a few tips if you find yourself in the Loyalist's home: Be ready to do some simple math; having good hand-eye coordination helps; and there are several red herrings to veer you in the wrong direction.
Eventually the eight of us hit a lull. Luckily the room is not completely Revolutionary War themed. There is a ticker in the room that quickly flashes tips when the group appears to be stuck.
Guides monitor each room to ensure groups are staying on track and not getting too frustrated.
After a few more tips from the ticker, we advance to the second room. The boy's voice encompasses the room yet again, informing us we only have five minutes left. With the pressure on, we truly start collaborating.
We finally figure out the combination for the last padlock that give us the date and place of when the British plan to attack. We type the code in and at last we are able to escape, with a slim 54 seconds left.
Brian and Noel greet us, and we get a group photo to commemorate our accomplishment.
We escaped in time. Our trip to the Revolutionary War was over.
And it was time to come back to reality.