At the end of a tough workday, residents of Glenside may step into the Keswick Tavern - affectionately known as the KT - for a little stress relief.
For some, it's found in the comfortable atmosphere, enhanced when manager Patrick Watkins can open the garage door-sized windows to welcome breezes from both Keswick Avenue and Easton Road.
For others, the day's hectic pace retreats when ordering from the comfort-inducing menu, whose assets can be summed up in four simple words: crab mac and cheese.
But for yet another segment of KT regulars, stress relief comes by way of a spirited blend of vodka, cocoanut rum, peach schnapps, cranberry juice and pineapple juice.
"It's our signature drink," Watkins says. "Very popular. And really good." 
Watkins is a local, having grown up in nearby Oreland. "This building used to be a produce store," he remembers. "I used to walk by it on the way to school."
His career in the restaurant business is long, having worked in both King of Prussia and Philadelphia. But when the opportunity arose to come home to the northeastern part of Montgomery County, he took it.
He and his wife currently live in Ambler, where, three weeks ago, their family expanded with the birth of a son.
"His name is Patrick Salvatore," Watkins says proudly. "I'm Irish. My wife is Italian. So we call him our little 'potato gnocchi,' a blend of both foods from both sides of the family."
Watkins and his wife share more than just a son and a home; she also tends bar at the KT on weekends, in addition to her position with a local pharmaceutical company.
Not surprisingly, Watkins is quick to praise his staff - beyond the kudos he gives his spouse. "The best thing about the KT is the people who work here. They're family. They are all about teamwork. There are no issues here; if we're getting a big party in and I need extra hands, within two or three calls, I'm covered. The response is immediately, 'Yeah, I'll be there.'"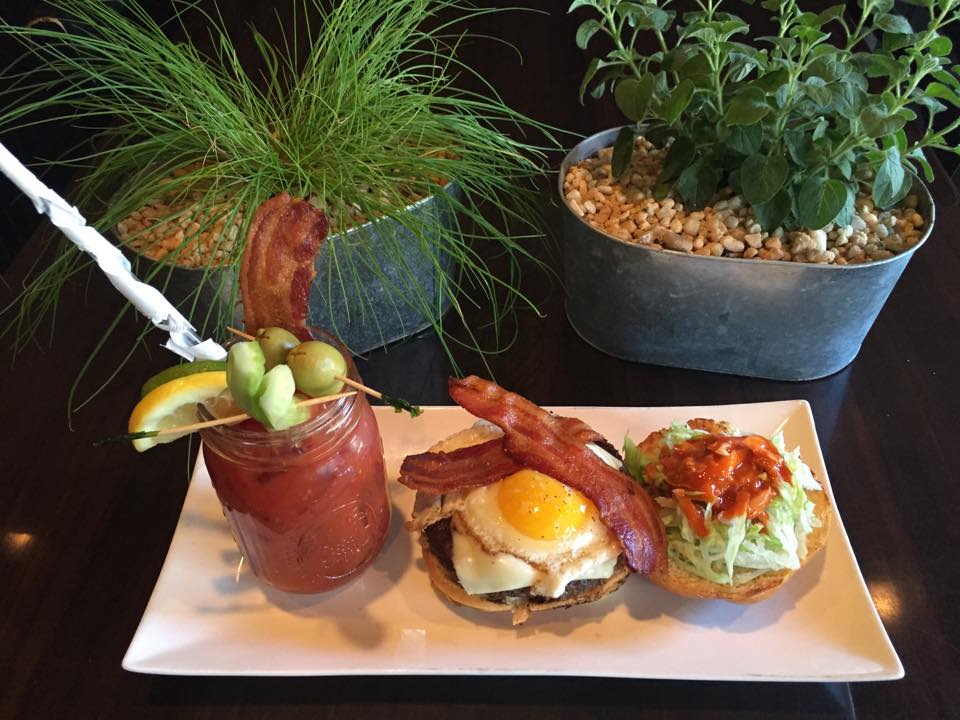 Although the bar is center-stage in the tavern, beneath a helicopter-like ceiling fan that augments the open windows in providing plenty of ventilation, the menu is another of the KT's strong suits.
"What's your favorite item?" I ask.
"Look at the size of me," Watkins quips. "It's everything!"
I smile.
"But seriously, it's got to be the flat-iron steak. I'm really picky with my steak; I like it rare. I sometimes ask, 'Does it even have to be put on the grill?' But our chef here gets it right every time."
The KT's reputation for good food has spread. "Being in this business, I'm in contact with a lot of other restaurants and businesses in the area. I hear raves about our menu over and over again. We really have made a name for ourselves in the community."