Sunday is Flag Day, a celebration of Old Glory that proudly waves over many of our significant Valley Forge and Montgomery County sites. A number of events this weekend commemorate the display of the red, white and blue - as well as provide an opportunity to enjoy the late spring weather and the approach of the end of the school year.
Ambler Arts & Music Festival - Ambler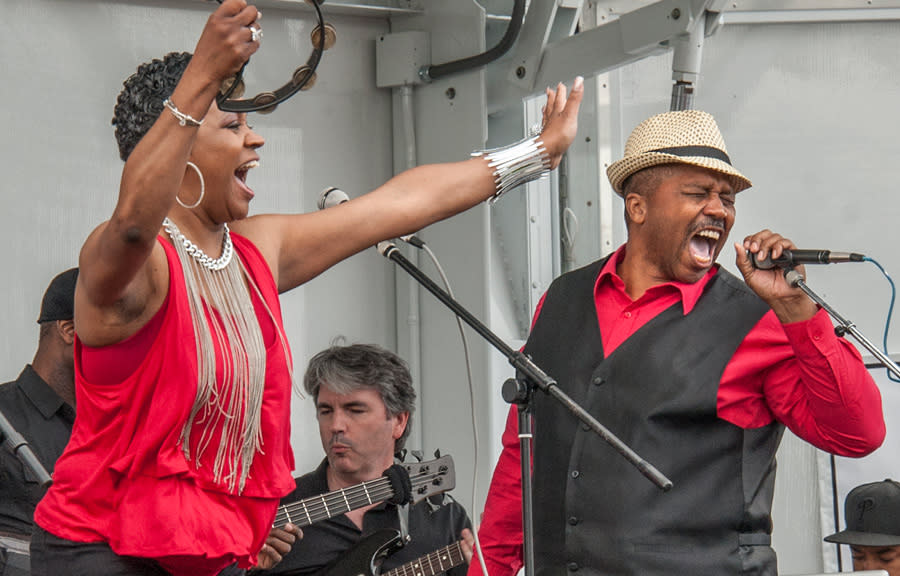 The Ambler Arts & Music Fest is a great option for an evening outing Friday or a full-day on Saturday. Over 70 artists overtake Butler Avenue on June 12-13, displaying their wares: fine art, acrylics, watercolor, sculpture, photography, pottery, fiber, wood work, jewelry and more. Music is also part of the mix, with Saturday's roster featuring 11 solid hours of an eclectic soundtrack to go along with the shopping and browsing. And of course, there's food. Several of Ambler's most prominent restaurants will be plating samples of pure perfection, augmenting the three beer gardens and wine tent.
Distilling the Past  - Pottsgrove Manor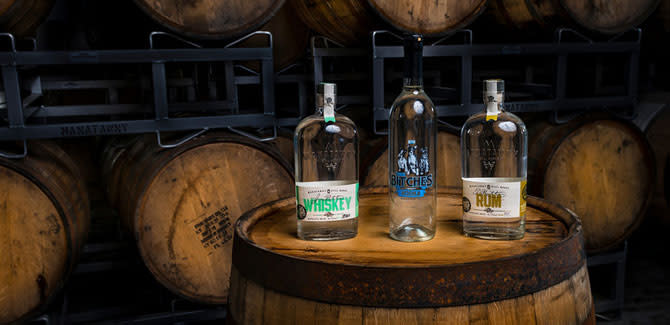 Speaking of spirits, the "Distilling the Past" presentation at Pottsgrove Manor on June 13 balances the topics of history and potables. The experts at Manatawny Still Works will be onsite to speak about the 18th century beverages quaffed by the likes of John Potts and Thomas Rutter. But this is no mere presentation of dry data from the past; the distillers will also be providing samples, especially of the signature blends of J. Potts Whiskey and T. Rutter Rum (obviously to attendees 21 and older only). Appetizers and interpreters in period dress are also part of the event, which runs 5-8 p.m.
Flag Day Ceremony - Valley Forge National Historical Park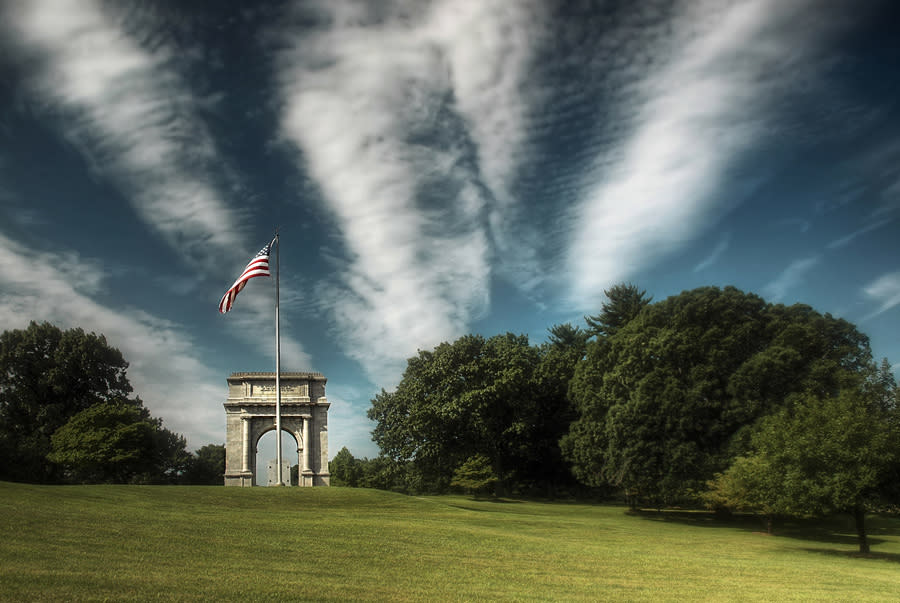 Flag Day will be ceremoniously commemorated at Valley Forge National Historical Park on June 14. The honors will take place at 2 p.m. at Washington Memorial Chapel, led by Elks Lodge No. 714 and assisted by Boy Scouts from The Lafayette District. The Elk's Flag Day chairman Mark Shepperd notes, "To have this ceremony on such hallowed ground inside Valley Forge just makes this annual Elks event even more special."
Tree Walk - Norristown Farm Park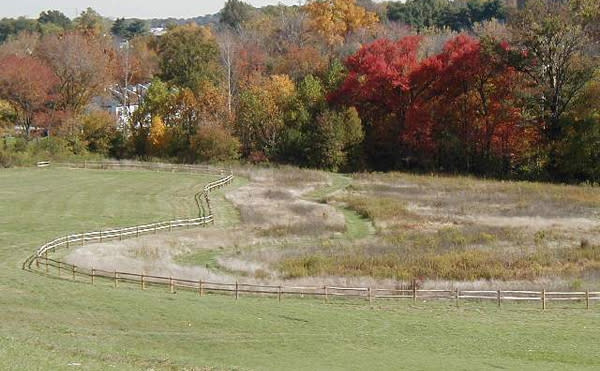 A Flag Day-themed tree walk sets off at Norristown Farm Park on June 14 at 2 p.m. Guides will take attendees through the "Millennium Grove," a collection of trees planted on the first Arbor Day of the year 2000. These seedlings came from sites of importance in American history, gathered in Norristown to serve as a link between the past, the present and the future. The presentation not only explains the lineage of grove but also the pedigrees, making it a session in both American history and natural history.
Flag Day Festivities - Peter Wentz Farmstead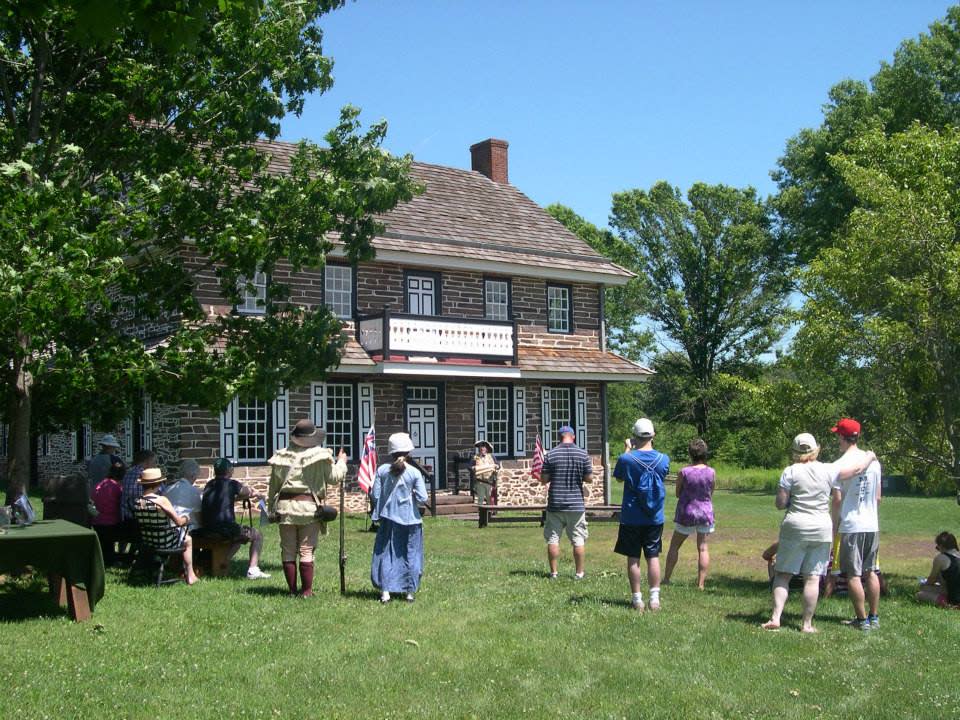 The June 14 Flag Day programming at Peter Wentz Farmstead covers three aspects of Old Glory: its own history, including some Betsy Ross myth/fact distinctions; the story behind The Star Spangled Banner and its poet-lawyer writer, Francis Scott Key; and accepted flag etiquette, including the proviso that if a flag is flown after dark, it should be illuminated. Kids can make their own flag to take home.
After running around from stellar event to stellar event in Montgomery County this weekend, you may find your energy flagging. Take a break. Check into a local hotel, inn or B&B in Valley Forge and Montgomery County, using the recommendations on our website. For excellence in service and comfort, they have all earned their stripes.