Another new week means a brand new round of events exclusively in Montgomery County. From exciting indoor and outdoor adventure to concerts and the best dining around, there's so much to do throughout the county! Check out our top picks for this week. 
Special Events
LITTLE LADIES: VICTORIAN FASHION DOLLS AND THE FEMININE IDEAL
LAST CHANCE: November 11 - March 3
​Philadelphia Museum of Art
The prettiest playthings. Before Barbie and American Girl, there was Miss Fanchon. The ultimate toy for privileged girls in the 1860s and 1870s, she and her friends were seen as models of ladylike perfection. These dolls came with an amazing array of dresses, undergarments, and meticulously crafted accessories, from gloves and jewelry to roller skates and calling cards. Bring the kids—or just your love of all things miniature—and marvel at these tiny Victorian treasures.
Image: "Miss G. Townsend" Fashion Doll, 1870s, France (Gift of Edward Starr, Jr., 1976-58-9) GOO.GL/T1NPBW
GRATEFUL SHRED
March 3​
​Ardmore Music Hall
Grateful Shred is a Grateful Dead cover band that has swept the nation through bringing a brand new feel to everybody's favorite GD songs. The band features members of Circles Around The Sun and Mapache.
Montco Makers
Beer, Wine & Spirits Events
KING OF PRUSSIA RESTAURANT WEEK
March 11 - 17
King of Prussia
Get Prepared for one of the best week's in King of Prussia: Restaurant Week! Dine out for a good cause! Enjoy a special pre-fixed menu for DineKOP week March 11-17. Proceeds benefitting Children's Hospital of Philadelphia's (CHOP) King of Prussia Specialty Care Center.
Restaurants at Valley Forge Casino Resort Participating:
Valley Tavern: 
Enjoy a $15 lunch menu with a choice of entrée and dessert.
Stop back for $30 dinner menu including a choice of appetizer, entrée, and dessert.
Revolution Chop House:
Indulge in a $40 pre-fix menu including a starter, entrée, and dessert.
Click the website link below or visit vfcasino.com for menus. 
Adventure Montco
Energizing Events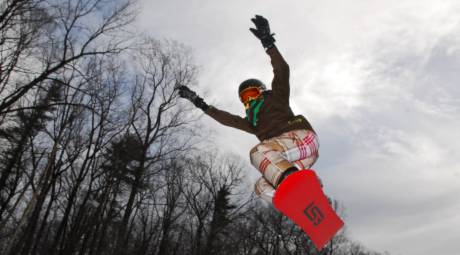 Skiing, Snowboard & Tubing at Spring Mountain Adventures
Want to find a way to enjoy the snow and cold this winter? Then make your way over to Montco's very own winter resort, Spring Mountain Adventures. At Spring Mountain, patrons can embark on a snowy adventure on skis, a snowboard or the tubing track! Get outdoors this winter and join in the fun, only at Spring Mountain!
SUNDAY FAMILY/PUBLIC SKATING
February 22 - March 30
Philadelphia Skating Club & Humane Society
Get the family together for Sunday afternoon skating!  We offer family/public skating on Sundays in February and March (excluding March 3rd) from 1:00 to 3:00 pm.  Admission is $10 per person (regardless of age) and $5 per skate rental.  Come join us!
Patriot Trails
Historic Events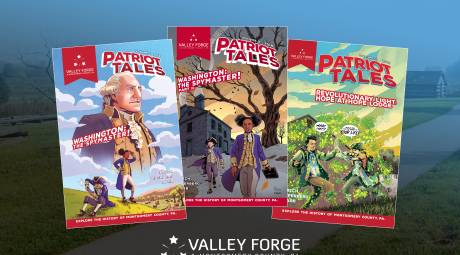 PATRIOT TRAILS
Take a journey back to 1777 with Patriot Trails, our history brand dedicated to exploring the sights and sounds of the Revolutionary War.

Follow in George Washington's footsteps from Valley Forge National Historic Park to the history and heritage woven throughout the towns of Montgomery County and feel the stories come to life around you as you tour through the historical homes and parks.
Arts Montco
Special Events
SON LITTLE
February 27​
​Ardmore Music Hall
Son Little is a Philadelphia based rhythm & blues singer-songwriter. His style of music can be compared to Leon Bridges, Anderson East, and Black Joe Lewis.
ARTMAKING AND STORYTELLING
March 3
Woodmere Art Museum
ART AND STORYTELLING  (AGES 3-5, WITH ADULT) 
Introduce your preschoolers to the enjoyment of art through stories and artmaking. Young visitors and their grown-ups enjoy reading picture books in the galleries, followed by an art project. Come back each month to hear a new tale and make something special to take home! Accompanying adult required.
HEX SIGNS: SACRED & CELESTIAL SYMBOLISM IN PENNSYLVANIA DUTCH BARN STARS
March 1 - November 3
Bryn Athyn Historic District
 
Explores themes of sacred and celestial imagery in the traditional arts of the Pennsylvania Dutch, with special emphasis on the decorated barns of Southeastern Pennsylvania. This exhibition, which features actual examples of barn stars, decorated objects, and related images, is guest curated  by Patrick Donmoyer, director of the Pennsylvania German Cultural Heritage Center at Kutztown University. Donmoyer is the author of Hex Signs: Myth and Meaning in Pennsylvania Dutch Barn Stars (2013). The Heritage Center and Glencairn Museum will collaborate on a full exhibition catalog for the Glencairn exhibition. 
Arts Montco
On the Stage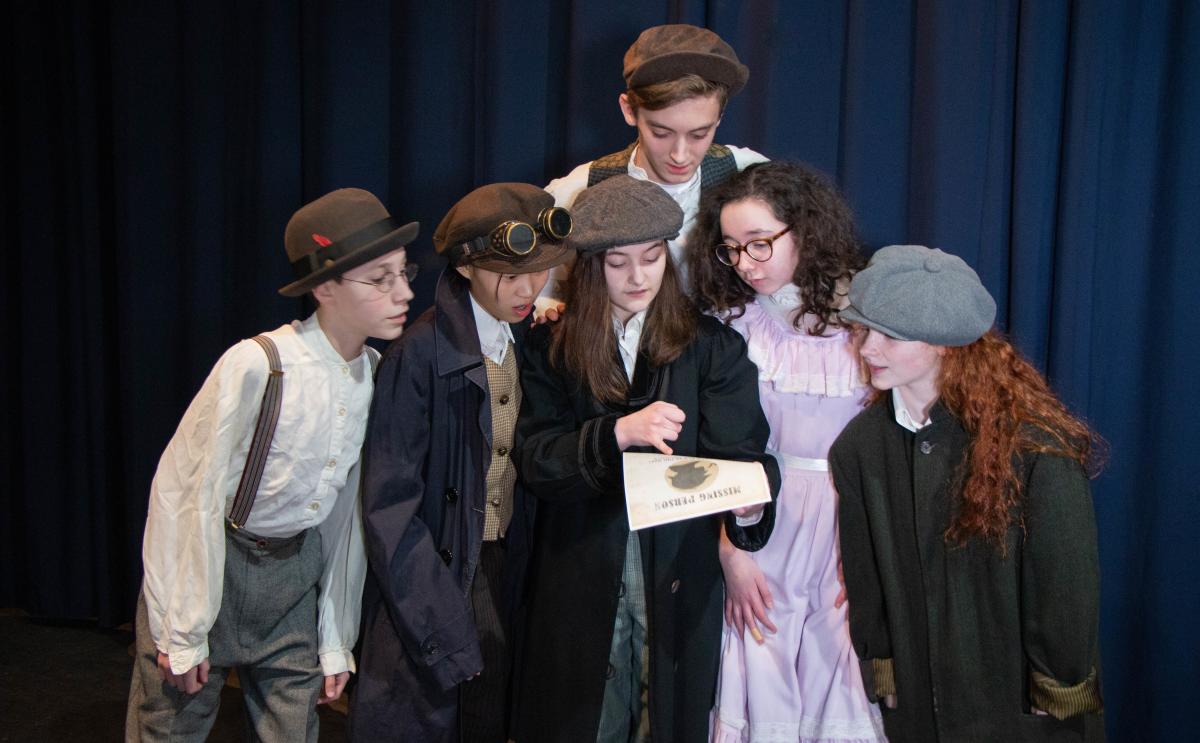 SHERLOCK HOLMES: THE BAKER STREET IRREGULARS
March 1 - March 10
DCP Theatre
With his own disappearance, Sherlock Holmes himself has become London's great mystery. Now it's up to a band of young rascals, The Baker Street Irregulars, to solve the case on their own. Sherlock's adversary, Moriarty, is said to have killed him, but the ragtag children are determined to convince people otherwise. When the Mayor's daughter goes missing, they have yet another piece of the puzzle to solve. Will Moriarty get the better of them? Or will this unlikely crew be able to find the answers and bring Sherlock back?
COMEDY CLUB PRESENTS: DUSTIN CHAFIN
March 1
​Valley Forge Casino Resort
Chafin has toured with the USO to perform in Korea, Japan, Africa and Iraq. He has been a staff writer for the Sci-Fi Channel, and contributing writer for many television shows. Dustin is a regular on Sirius and XM Satellite Radio—he has been featured on Jim Breuer Unleashed, Court TV Radio, Blue Collar Radio, Howard Stern radio, Howard Demand, Insight Channel and Raw Dog. He was also featured on ABC's special coverage of the New York Comedy Festival. 
PHILADANCO D/2 APPRENTICE COMPANY
March 2​
​Woodmere Art Museum
PHILADANCO's D/2 Apprentice Company will present a performance in Woodmere's spectacular rotunda gallery, inspired and surrounded by the exhibition Freedom's Journal: The Art of Jerry Pinkney. PHILADANCO D/2 cultivates aspiring dancers, ages 15–23, who are trained in professional-level classes.