The county's most enthusiastic cheerleader, the Valley Forge Tourism & Convention Board (VFTCB), cites a $1.47 million bump in local spending.
Contact: 
Dan Weckerly
Communications Manager
Valley Forge Tourism & Convention Board
610. 834.7990 (office); 610.574.1605 (cell)
KING OF PRUSSIA, PA – Between the Penn Relays and the NFL Draft, an estimated 300,000 sports fans will rush into the area for the weekend of April 27-30.
The Valley Forge Tourism & Convention Board (VFTCB) whipped out a playbook of strategic marketing and sales efforts to get them to consider a stay in Montgomery County.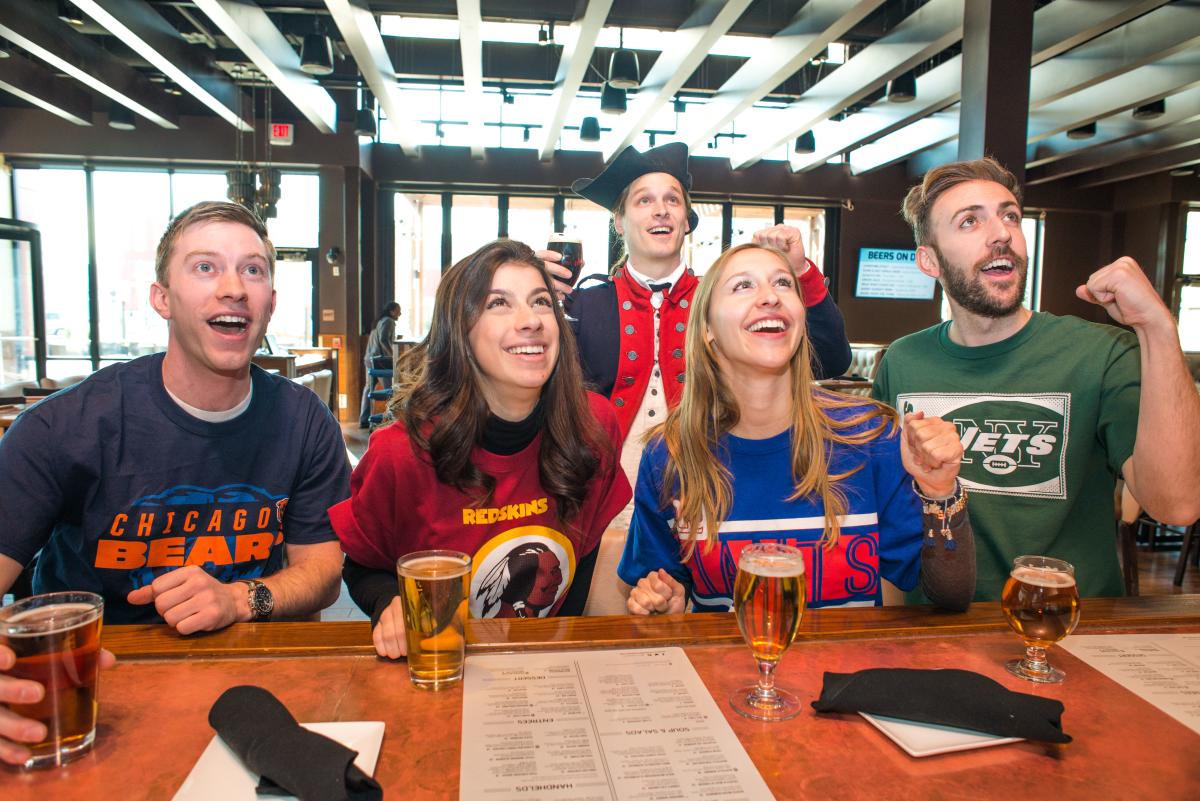 The VFTCB cited a value proposition to staying here, flanked by a dedicated staff, proximity to the city and convenient public transit access.
According to calculations from the Destination Marketing Association International (DMAI), a Washington D.C. resource for tourism organizations worldwide, the efforts are moving the local tourism ball forward.
Athletes and families attending the Penn Relays, are occupying six in-county hotels: two in Plymouth Meeting, two in King of Prussia, one in Willow Grove and one in Fort Washington.
The estimated economic impact is $1.47 million, according to DMAI analytics.
NFL Draft data are tougher to calculate, as many rabid football fans have not yet solidified their plans. Early next week, as Draft-goers make their last-minute plans to attend, hotels in Montgomery County should see a lift.
"The consumer behavior of NFL fans is a little less predictable," says Mike Bowman, VFTCB President & CEO. "It will be a bunch of Ravens fans or Bengals fans, for example, deciding maybe Monday to come to Philadelphia. So they'll hop in a car and road-trip it here.
"The expectation, though, is that rooms in the city may be difficult to find. That market compression should lead to business here," he concludes.
As it did for both the Democratic National Convention last year and the World Meeting of Families the year before, the VFTCB is serving as a resource for visitors.
Among available resources is the VFTCB website, which has already received 50,000 click-throughs to custom NFL Draft content, developed by Zach Brown, VFTCB Manager of Digital Marketing and Analytics.
Its sports sales staff is delivering welcome kits to Penn Relays attendees. And for the NFL Draft, its website is featuring information about events includes a watch party at City Works, a new restaurant and pour house in the King of Prussia Town Center. City Works' event, which includes Phillies and Eagles ticket giveaways, is April 27 at 4 p.m.
# # #
The Valley Forge Tourism & Convention Board (VFTCB) is a nonprofit, membership-based sales and marketing organization that actively promotes Valley Forge and Montgomery County, Pa., as a convention site and leisure visitor destination by encouraging patronage of its 500-plus member hotels, restaurants, attractions and services. The Board's award-winning website, valleyforge.org, serves visitors, meeting planners, tour operators and residents, as well as hosts The Pursuit, a nationally recognized blog. The VFTCB oversees a portfolio of brands that include Valley Forge Sports, Montco 360, Destination Montco Weddings, Patriot Trails and Destination Montco Golf. It is also the publisher of the new dining magazine Crave, issued twice yearly.